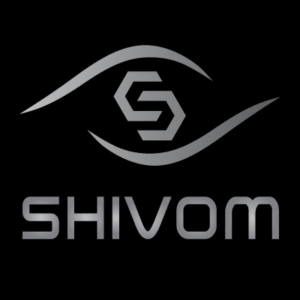 Project SHIVOM
SHIVOM - The Global Blockchain-Genomics Ecosystem Powering the Next Era of Precision Medicine. **UPDATE SHIVOM successfully reached their hard cap of 35M USD!!! No info on listing yet, stay tuned!
ICO Details
Starting date
May 3rd, 2018
Ending date
May 10th, 2018
Token Sale Hard Cap
$ 35,000,00
Presale Start Date
April 16th, 2018
Presale End Date
April 27th, 2018
Token Type
ERC 20 and Ethereum
Token Distribution
SHIVOM will distribute 3 Billion OmiX tokens

Token Sale
990 Million OmiX tokens will be sold during the ICO process.

Community
90Million OmiX Tokens will be distributed to the community to grow and nurture the
Shivom ecosystem, for bounty programs to leverage network effects, and for
community initiatives to reward developers, entrepreneurs, and strategists.

Founders
420Million OmiX will be allocated for founders to support the development of the
Shivom ecosystem and their continued long-term alignment with the project.

Advisors
300Million OmiX will be allocated for early backers and a global network of advisors.

Incentivizing Growth Pool
600Million OmiX will be secured in a smart contract, allocated to the database, and
introduced into circulation as rewards for data generation.

Company Reserve
600Million OmiX will be kept by the Foundation as a reserve fund for future data
contribution, running the Foundation and associated non-profit R&D efforts. The
Foundation maintains all authority to utilize a few or the majority of the reserve
tokens for future external investors.

Initial Token Price
1 ETH= 7000 OmiX tokens
Participation Restrictions
USA and China
Features
SHIVOM is building the largest genomic and health data hub around the globe by combining blockchain, genomic DNA sequencing, artificial intelligence and cryptography to power secure and personalized medicine. 
 
Everybody will be able to get their genome sequenced and securely stored, and their ecosystem will offer an open web-marketplace for providers to add their apps and services alongside advanced data analytics. The SHIVOM platform works on principles of collaboration and integrity, allowing people to own, manage and monetize their genomics and health data. As they build this global healthcare ecosystem, they will reach even underserved and low-income countries where such services have not been previously available.
Their solution will create shared value for individuals, not-for-profit organizations, governments, and for-profit entities alike.  
 
They have partnered with the top developers and healthcare organizations, and technology companies and big pharma are already lining up to take advantage of their unique genomics and healthcare approach. As SHIVOM scales up and goes global, they have many more partnerships already in development. The platform is truly pioneering in the way it utilizes blockchain technology, to protect, secure and monetize the donor's DNA data to drive precision medicine and healthcare forward. 
Advisory Team Ian Scarffe
Advisor Geoff Hancock
Advisor Jay Sanders
Advisor Dr William Yasnoff
Advisor Antanas Guoga
Advisor Dr Irshad Ebrahim
Advisor Amalio Telenti
Advisor