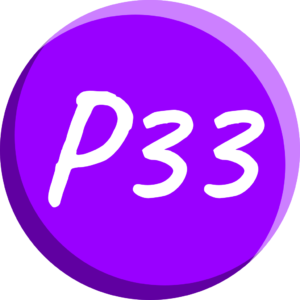 Pulse33.com
Hot
Pulse33.com IS THE BEST MEME COIN ON PULSECHAIN!
ICO Details
Starting date
April 19th, 2022
Token Type
BEP20 on BSC, 1:1 airdrop on PulseChain as PRC20
Token Distribution
Public "presale" on PancakeSwap. Holder will get a free copy airdroped on PulseChain at a 1:1 ratio.
Initial Token Price
Inital price $0.001
Participation Restrictions
no
Accepts
BNB, BUSD or any other BEP20
Features
P33 currently runs on BSC but will be forked over to PulseChain after mainnet launch. You can already buy P33 on BSC via PancakeSwap. If you hold 1 P33 on BSC you'll get 1 P33 airdropped on PulseChain. Made by the Team behind FreePulse.io & PRC20s.com.
✓ 100% decentralized, community driven & transparent
✓ The Pulse33 Smart Contract is open source (MIT Licence), and built using audited code. It follows the ERC20 Standard which has been battletested for years by hundreds of billions of USD worth of tokens. The Contract is immutable with completely isolated & locked consensus code!
✓ Vanity contract address starting with 0x42069000 to make it immediately identifiable across chains
✓ 100% finished product on launch, just like HEX. No sacrifice phase. Sufficient liquidity for trading at launch.
✓ Low enough liquidity to allow for massive price appreciation
✓ Deflationary nature: no minting function or inflation
✓ Good amount of supply accounting for Unit Bias
✓ No admin keys, transfer/sell/hidden fees, taxes, rugpulls, weird staking mechanism or timelocks
✓ No dogs or apes
✓ Awesome website with great SEO
"Meme coins pump hard as fuck!"
-Richard Heart