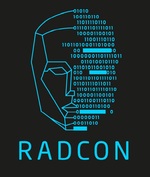 Radcon
Hot
Presale
Introducing the First Decentralized AI platform and marketplace with auto-staking that guarantees 130% APY.
ICO Details
Starting date
November 10th, 2022
Ending date
March 10th, 2023
Token Sale Hard Cap
$ 17,000,000
Token Sale Soft Cap
$ 13,000,000
Presale Start Date
December 20th, 2022
Presale End Date
February 10th, 2023
Token Type
Utility token on Binance Smart Chain
Token Distribution
Seed: 7%
Private Sale: 10%
Pre-Public Sale: 20%
Public Sale: 8%
Marketing : 12%
Liquidity :10%
Radcon Foundation Development: 7%
Staking: 8%
Ecosystem: 10%
Team: 5%
Advisors: 3%
Initial Token Price
1 RDN = 0.034 USD
Accepts
BTC, LTC, BNB, USDT, ETH, BUSD
Features
Radcon Foundation
Radcon Foundation is a registered blockchain-based company and the world's first decentralized AI platform and marketplace.
Radcon is an open and decentralized network of AI services made accessible through the blockchain using Radcon tokens. AI developers publish their services to the Radcon network, where they can be purchased using RDN tokens.
The Radcon Foundation is ready to install a high-performance computing (HPC) infrastructure in Europe, which will allow European companies to obtain their super-computing power within the EU. The facility will have better efficiency and lower costs than the majority of facilities in the United States. Having our headquarters in Europe affords us the benefit of low-cost electricity and fast internet access.
A self-service portal in our data center will allow customers to select the resources and add-ons they require for their services. The software and hardware in our data center will facilitate this self-service portal with our platform. We will be able to handle complicated computing-intensive data analysis tasks. Radcon will deliver complex data analysis tasks requiring computation-intensive computing power through its platform, including:
Autonomous vehicles
The ability to recognize faces and voices
Hospitals and medical facilities
Medical Services
Hiring and staffing
Automating the sales process and generating leads.
Virtual Assistants
Using smart cities to reduce traffic congestion
The control of borders and the creation of secure societies
Automation of greenhouses in agriculture
As part of our mission to improve efficiency and minimize power consumption in our ISO 14001:2015 data centers, our research and development team (R&D) is constantly working on improving the data center efficiencies and power consumption.
Radcon foundation In Election Campaign
Radcon Foundation and Zimbabwe Electoral Commission are working closely the way political campaigns are run and changing the very nature of democracy. Data and artificial intelligence are revolutionizing the way we do politics. AI and machine learning can be used to engage voters in election campaigns and help them be more informed about important political issues happening in the country.
Staking and Anti-whale tax
Staking is a core part of the Radcon Network. Users secure their investments within our protocol by staking their RDN, which helps maintain the long-term price stability of RDN. Those who own the RDN tokens receive a pro-rata portion of our daily rebases in return for their financial support of the Radcon Network, along with governance rights about the protocol's development.
We have implemented a large tax within our ecosystem.
Our primary goal in developing the protocol was to generate a consistent and fixed return that would never increase or decrease regardless of the state of the market. With this in mind, we want to stop any significant whale selling orders, and by raising the sales tax, we'll be able to do both of those things while also enticing users to keep their RDN staked and earning 130% annually.
Radcon Foundation Referral Bonus
With Radcon, you can already earn from the get-go. Tell your family, friends, and acquaintances about Radcon and its benefits, and earn real rewards:
FIRST Autostaking Platform Guaranteed 130% APY
Every referral earns a whopping 20% total paid in RDN tokens, shared equally between both parties (10% each). So whether you are an influencer or a crypto enthusiast, everyone can earn with Radcon Referral Program immediately.