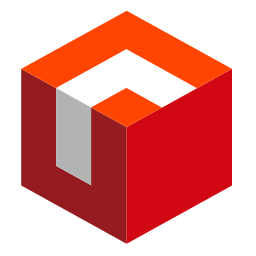 Rally
Powered by digital assets on the blockchain, Rally offers additive creator monetization through deeper fan engagement and rewards.
ICO Details
Token Type
ERC-20 Etherium Blockchain
Token Distribution
A max supply of 15 billion RLY has been minted at genesis and will be released over the course of 8 years. Of the 15 billion, less than 30% is allocated to Rally team members and seed investors as follows:

Seed Investors: (15.3%)
4-year vesting and 12-month lock-up, cannot vote in first year.

Team: (14.2%)
4-year vesting and 12-month lock-up, cannot vote in first year.

Advisors: (0.17%)
Prelaunch handful (less than 15) advisors- Brian Flynn, Keisuke Honda, Susie Kim, Josh Kratz to name a few; were onboarded for building community and growing creator base. Their length of service is for 12 months with total payout not to exceed 20M RLY. The current payout plan is to use Sablier time based release approach, for majority. There will be monthly payouts for a small handful. Wallet address: 0x7D19173B97AFB918F17860220ff59CA39243EB27 is primarily used for this purpose.

Side Chain Operations: (1%)
There are various operations that are transacted on Rally side chain. These transactions also have to be performed on main net. On a periodic basis, tranche of tokens is required to be transferred for these transactions. After three months of launch, and forecasting a quarter of activities, 10 million token were transferred in Jan 2021 for these activities. The current 10 million has been estimated for the next three to four months of future transactions. This is an ongoing activity and based on actual transactions the transfers will be made regularly.
Initial Token Price
1 token = 1.06 USD
Features
Cryptocurrency for Creator Communities
Powering new forms of support and engagement that create real value for all.
Better Value
A next-gen creator-focused virtual economy that puts tools in the hands of creators to create ways for their fans to hold and use their Creator Coins for a blend of support, goods, and experiences.
Better Engagement
A better value system leads to sustained engagement within creator communities. With more visibility into their economies, creators can offer better incentives and rewards to fans. Fans get more ways to align their loyalty and support with creators' long-term goals.
Better Economics
Content platforms take large fees, regularly censor content, and often change the rules. Rally's community-run network, operating on creator-branded cryptocurrency, lets communities control 100% of the economics without high platform fees. With Creator Coin, creators and fans get to decide together what is best for the community without having to be dependent on any specific platform.
The Rally Team
Content creators are turning their passions into careers thanks to their creative efforts and fan support. We're excited to help creators take their businesses to the next level by giving them tools to kickstart economies around their unique digital brands and bring more value to the creator-fan relationship.
Core Team


Mahesh Vellanki
Vice President Growth



Nicholas Millman
Vice President Creator Partnership



Tu-Anh Dang-Tran
Director of Creator Success



Kurt Patat
Global Head of Communications



Bryce Carr
Director of Creator Partnerships, Music



Amit Ranade
Director Of Business Development, Esports



Raymond Chiapuzio
Head of Engineering/OP COO



Jason Maestas
Vice President Community