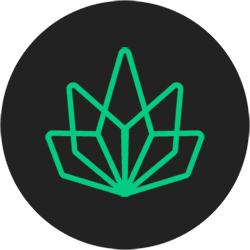 RastaSwap
RastaSwap is set to be the #1 Crypto Ecosystem related to the cannabis market
ICO Details
Starting date
December 1st, 2021
Ending date
March 1st, 2022
Token Type
Ethereum / Binance Smart Chain
Token Distribution
Token distribution will be completed in 2nd March 2022. Team and founders tokens will be vested over 5 years.
Initial Token Price
RCOIN price starts at $0.10 USD
Accepts
ETH, BNB, BTC, CAKE, XLM, XRP, BUSD, USDT
Features
The legal cannabis market in the U.S already hits in 2020 an impressive amount of 20.3 billion dollars. With a growth rate (CAGR) of around 16% per year, it is expected to raise up to $42.8 billion by 2025.
RastaSwap is a community driven project, it has been developed to be the #1 crypto ecosystem related to the cannabis market and a bridge between the traditional stock market and crypto. Further on we aim to launch a platform to fund new initiatives and startups related to the cannabis market, making it easier to invest in the cannabis related companies and products from anywhere in the world.
On this ecosystem, we aim to launch an AMM decentralized exchange, focused on the cannabis market, as well as products that links to cannabis companies' assets.
In a near future, when the AMM decentralized exchange is up and running, the profit-sharing from liquidity pools and transactions fees on the exchange will be distributed to $RCOIN holders, every day at 4:20 PM.