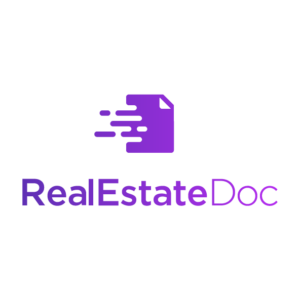 Real Estate Doc
Commercial real estate leasing on the blockchain.
ICO Details
Ending date
October 31st, 2018
Token Sale Hard Cap
$ 9,000,000
Token Sale Soft Cap
$ 3,000,000
Presale Start Date
September 1st, 2018
Presale End Date
October 3rd, 2018
Token Distribution
50% - Crowd Sale
20% - Company Reserve
12.5% - Advisors and Partners
12.5% - Team
5% - Bounty

Initial Token Price
0.018
Participation Restrictions
People's Republic of China, USA, any other jurisdictions forbidding token generation events
Features
Real Estate Doc is the Proptech 3.0 for commercial real estate businesses. It is the next generation real estate software that will revolutionise the managing of commercial real estate leasing businesses with blockchain.
RED 's data-driven processes provides removes the tedium of real estate administration, drives business productivity, eradicates paper-fraud and provides better business control through real time business analytics. RED will revolutionise the managing of commercial real estate businesses.
Running on our blockchain network, our technology platform facilitates secure, immutable and legally binding transactions between parties using blockchain and smart contracts in a seamless environment, to achieve data-driven, cost-efficient, and seamlessly fast transactions.
Our long term vision for RED is to become a versatile blockchain protocol and business application where real estate companies can rent out and transact the lease of any kind of commercial real estate space. Through the RED application, the user will easily manage every aspect of these transactions on one convenient application. The RED blockchain protocol will over time, also allow for other real estate businesses to plug-in to the RED private sidechain with their existing system to access its benefits available. RED has successfully deployed proof-of-concepts in large commercial retail establishments in Singapore, streamlining commercial retail leasing transactions between landlords and vendors.
Core Team Tran Mai
Co-Founder, CTO & Blockchain Lead Chuong Tran
Full-Stack Mobile Developer Tam Nguyen
Full-Stack Web and Blockchain Developer Hoang Nguyen
Senior UI/UX Designer Hugo Le
Full-Stack Web Developer Lucas Phan,
Full-Stack Web and Blockchain Developer Cuong Nguyen
Senior Quality Assurance Specialist Peter Nguyen
Front-End Developer

Advisory Team Yap Chee Yuen, Business Advisor Tiago Costa Alves, TGE Advisor David Moskowitz, Blockchain Advisor Gaurang Torvekar, Blockchain Advisor Andras Kristof, Blockchain Advisor Quek Li Fei, Legal Advisor