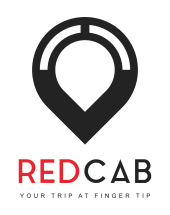 RedCab
RedCab LLC. offers a decentralized peer-to-peer transportation solution to individuals by utilizing the power of Blockchain technologies.
ICO Details
Starting date
June 21st, 2018
Ending date
October 15th, 2018
Token Sale Hard Cap
ETH 24529
Token Sale Soft Cap
ETH 2143
Presale Start Date
June 1st, 2018
Presale End Date
June 21st, 2018
Token Type
ERC20 on Ethereum
Token Distribution
9% Team and Founders
3% Advisors
1% Bounty
7% Private Sale
15% Pre-sale
25% Reserved for Proof-Of-Driving & Proof-of-Marketing token generation algorithm
40% Crowd-sale
Initial Token Price
1 ETH = 2333 REDC
Participation Restrictions
USA, Egypt
Features
RedCab LLC. offers a decentralized peer-to-peer transportation solution to individuals. Utilizing the power of Blockchain technologies and a unique business model for a transparent, affordable, and innovative future. Founded in 2016, and launched in 2017 with a concrete roadmap unto the future of peer-to-peer transportation services. Proof of Driving and Proof of Marketing Concepts, AI Powered road assistant, Geo Ads for monetization, and a strong portfolio of on-ground operations in a very short time.
RedCab LLC was founded by mid of 2016 to reinvent the peer-to-peer
transportation solutions by solving a real problem through understanding
the root causes of riders' and drivers' actual needs, and deliver an innovative
solution governed by customer experience, transparency, and efficiency.
RedCab LLC gives the chance for everybody to freelance as integrated service
providers working on peer-to-peer scale, while taxi companies operate
as an aggregated professional service provider.
Our business model is designed to deliver 100% of the benefits to users
versus 100% earnings to drivers and taxi companies through decentralizing
the whole process.
The performance matrix and rewards program for drivers is designed to
ensure that every single ride gets the highest quality from a customer experience
standpoint, while a psychological factor is subtly implemented to
govern the customer satisfaction part, and processes are in place to ensure
safety of both parties.
Advisory Team Salma ElHariry Mohsen Deeb Alaa Gabr Yasser Ameen Ahmed ElShawa Amr Tantawy Farooq A. Rahim