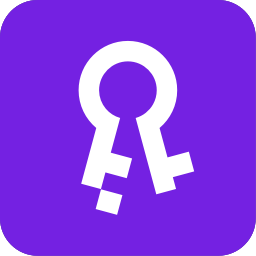 REMME
UPDATE: REMME Token Sale is over 19,343 ETH raised during the first & second day of the sale. Listing info TBD.
ICO Details
Starting date
February 13th, 2018
Ending date
March 13th, 2018
Token Sale Hard Cap
$ 20,000,000 (including pre-sale amount)
Token Sale Soft Cap
$ 480,000
Presale Start Date
October 4th, 2023
Presale End Date
October 4th, 2023
Token Type
ERC20 , Ethereum
Initial Token Price
1 REM - $0.04

Participation Restrictions
No restrictions
Accepts
BTC, ETH, BNB, KCS
Features
- Start date: February 13, 20:00 UTC End date: March 13, 20:00 UTC-
Cost per token along with bonus structure during ICO:
- Basic price per 1 REM - $0.04
- Bonus 10%: days 1-3
- Bonus 5% - days 4-7
- Minimal contribution - 0,01 ETH.
- Hard cap: $20M (including pre-sale amount)
REMME is a distributed authentication, designed to replace passwords with digital certificates. 65% of confirmed data breaches involve weak, default or stolen passwords and cybercrime costs the global economy around $400 billion annually. REMME's next-gen Access Management solution eliminates the risk of user credentials being leaked and does away with weak means of protection.
These are the two core components of the solution:
1. REMME PKI (d) protocol: this uses a custom blockchain with bitcoin anchoring. Nodes are employed to confirm the stability of the system. The open source REMME Protocol enables anyone to build their own DApps with the aid of REMME SDK.
2. REMME DApps: REMME WebAuth, REMME Enterprise and REMME for IoT are a series of DApps that will be developed during the first stage of the project. REMME mail and REMME sign will also be introduced further down the line.

Advantages for service providers:
1. REMME can be described as a next-gen data protection solution because it removes friction and enhances the user experience. All of the security aspects that REMME tackles, it does whilst providing high value:
- It frees businesses from a reliance on centralized storage and virtually eliminates the risk of user credentials being leaked.
- It also does away with weak means of protection: REMME isn't simply another password-based system – it's a solution which eliminates the need for passwords altogether.
- In 80% of cases, REMME actually makes passwords and PINs obsolete.

2. It minimizes the single biggest point of failure in organizations – humans, who are susceptible to things such as phishing and social engineering. With no password to acquire, there's a limit to what cyber criminals can steal.
Advantages for end-users:
When building REMME, one of our key considerations was that it must be simple for end users to log in. For any technology to achieve widespread adoption, it needs to have a user-friendly interface, and the concept needs to be understandable even to less technically-minded individuals. We believe that REMME attains a balance between security and convenience. We certainly have no desire to compromise on network security in our quest to create a clean interface. Compared to other access management solutions, we see REMME holding four key advantages:
Other exciting info to share about the project:

At the start of 2016, we introduced pilot projects with five companies from different sectors, ranging from a hardware manufacturer to an online healthcare portal. Then, on October 17th, 2017, we opened applications to our 2018 Pilot Program, and have already had more than 50 great applicants contact us, which is really exciting. We're especially proud to have signed the memorandum on pilot project implementation with Ukraine's state-owned company Ukrinmash.

Information security is a critical matter for this organization more than most, and tightly restricting access to its data is paramount. It's a matter of both corporate as well as state secrets protection. It would be no exaggeration to say that the security of Ukrainian sovereignty may depend on the company's internal data remaining impervious to external threats.

Another pilot project memorandum, one of a very different nature, was signed recently with the New-York based Depositphotos, a creative content marketplace that allows users to buy and sell high-quality stock photos, vector images, and videos. Then there's Gladius, a blockchain startup that builds product for DDoS protection. We're reviewing options to integrate REMME PKI (d) with their solution to build a fully decentralized product that can successfully compete with Cloudflare. Other partnerships will be announced soon, as we are currently finalizing our agreements.
Core Team Kate Pospelova
CMO and co-founder Oleksii Baranovskyi, PhD
Chief Cybersecurity Scientist Eugene Babichenko
DApp Architect Taras Emelyanenko
System Architect Anatolii Padenko
Smart Contract Engineer Yevhenii Turanov
Legal Zoya Danilina
Social Media Specialist Sergii Androsiuk
Community Support

Advisory Team Nick Bilogorskiy (https://www.linkedin.com/in/bilogorskiy/) - Security Advisor Prof. Roman Oliynykov (https://www.linkedin.com/in/oliynykov/) - Cryptography Advisor Andrey Zamovskiy - Advisor, Ethereum Guru Vitaliy Bulychov (https://www.linkedin.com/in/vitaliy-bulychov-839aa543/) - Investments Advisor Stepan Gershuni (https://www.linkedin.com/in/sgershuni/) - Technical Advisor Gordon Einstein (https://www.linkedin.com/in/gordoneinstein/) - Legal Advisor Artem Afian (https://www.linkedin.com/in/afian/) - Legal Advisor Nestor Dubnevych (https://www.linkedin.com/in/nestor-dubnevych/) - Legal Advisor