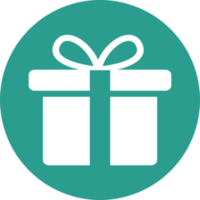 Rewards
Hot
Cross-Chain Global Customer Rewards Token
Updates
21/06/2021
The project already raised 235K USD in the PreSale in total
17/06/2021
UPDATE: Soft Cap has been surpassed!
ICO Details
Starting date
July 13th, 2021
Ending date
July 22nd, 2021
Token Sale Hard Cap
$ 3,100,000
Presale Start Date
June 15th, 2021
Presale End Date
June 19th, 2021
Token Type
ERC20 Ethereum and BEP20 Binance Smart Chain
Token Distribution
Total Supply: 500,000,000
Presale: 75,000,000 (15%)
Crowdsale: 175,000,000 (35%)
Team: 75,000,000 (15%)
Marketing: 50,000,000 (10%)
Bounties: 25,000,000 (5%)
Liquidity: 50,000,000 (10%)
MyCryptoCheckout Cashback Program: 50,000,000 (10%)

Features
We are reinventing how customer rewards are distributed, exchanged, stored, and managed. Our blockchain technology will create a rewards network, unifying brands and customers globally.
Rewards (RWD) Benefits
- Less clutter: customers receive rewards all in a single digital wallet!
- Interoperable: $RWD tokens are interoperable across multiple blockchains and customer rewards programs.
- More flexibility: $RWD can be redeemed at accepting stores, exchanged for crypto or fiat, stored for later, or sent to friends and family.
- Happier customers: greater ownership and flexibility over their rewards.
- Lower costs: easier implementation for businesses of all sizes.
- Global: businesses instantly gain access to a global ecosystem of potential customers, and a network of partnerships.
- Adoption: $RWD will be utilized in the MyCryptoCheckout Cashback Rewards Program. Marketing and outreach programs will be established to onboard additional companies and users.