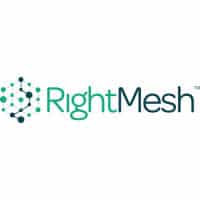 RightMesh
Hot
Description
A Swiss company with a distributed team of 100+ located in Canada, Bangladesh and Singapore. PhDs, Scientists, Developers, Entrepreneurs, Business Strategists, and other experts. In-depth expertise in Mesh technologies, blockchain and building successful businesses
Starting date
May 30th, 2018
Ending date
June 13th, 2018
Features
RightMesh is on a mission to connect the next billion users without infrastructure.
RightMesh believes in the rights of an individual and net neutrality. A person has a right to privacy, security, freedom of expression, and freedom of association. When a person is given the ability to earn, contribute, own property, and generate value, the Community benefits.
Power Of Connectivity : Put the power of connectivity into the hands of the people who need it.
Reliable: Connect when all other options fail.
Free To Connect: Give freedom of connection to the people.
Connect Anywhere: Make connectivity better, stronger, faster.
Token Sale Hard Cap
$ 30,000,000
Token Type
ERC-20 Token based on top of Ethereum
Token Distribution
30% Public distribution 30% Rightmesh GmbH & Community 20% Left & Team 10% Advisors & TGE Costs 10% Airdrop to Community
Initial Token Price
1 RMESH = $1.00 USD
Participation Restrictions
United States and Canada
Advisory Team
Daniel Gillis
Boris Mann
Les Borsai
Jason Butcher
Nir Kshetri
Stefan (WhalePanda) Jespers