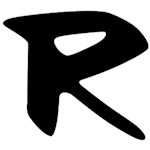 RIWA Token
Innovative blockchain art trading and financing platform.
ICO Details
Starting date
October 18th, 2023
Ending date
November 8th, 2023
Token Sale Hard Cap
$ 57150000
Token Sale Soft Cap
$ 2000000
Token Distribution
Team 16 per cent, Market 9 per cent, Liquidity 17.85 per cent, ICO: 57.15 per cent
Initial Token Price
1 Token = 0.38 USD
Participation Restrictions
No
Features
Riwa is an art and antique service provider integrating the Internet of Things, blockchain, and artificial intelligence.
Official website: https://riwatech.com/
Art and antique sales website: https://riwa-nfts.com/
Token issuance is 100 million, max supply is 100 million. ICO starts on September 28, 2023, and ends on October 18. Each token is valued at $0.38. 57,150,000 tokens are sold in the ICO. (Lock-up period: 1 year)
ICO sales website: https://ico.riwatech.co.uk/
Service Offerings:
1. E-TAG combined with blockchain registration (NFT) dual authentication:
It takes the form of dual authentication combining E-TAG and blockchain registration. Owners of art and antiques will have both physical and digital collectibles, with the NFT form of the digital collectible as the 2nd layer of authentication.
E-TAG is an electronic tag that is physically non-replicable, irremovable and indestructible. In addition to basic data that can be read by customers via smartphones, it also collects information such as item status and location via reading devices.
Our unique NFT serves as our second level of authentication, only minted after the digital collectible transaction is completed, which means the buyer is the owner of the NFT. This has never happened before.
2. Smart Warehouse:
We also have smart warehouses, which are the basis for providing customers with secure collectible storage and F-NFT services.
3. Artificial Intelligence
Our AI art assistant is already launched. In the future, it will accomplish AI valuation and appraisal of art and antiques, as well as convert 2D digital collectibles into 3D.
4. Blockchain Registration System
Allowing everyone who owns digital collectibles to register their digital assets on the blockchain.
5. Digital Financial Services
F-NFT financial services will be launched in the future. It is a financing plan for owners of art and antiques. Every customer using our E-TAG and blockchain services can place their valuables in our smart warehouse, and then get financing through F-NFT. Typically we will give 50-60% of market price valuation. Owners can set their own interest rates for financing and repay as agreed. If unable to repay upon maturity, we will auction the collateral to pay investors.
(F-NFT can only be conducted with our tokens. Since our total issuance is 100 million, if the collateral value exceeds 100 million, it is equivalent to value appreciation. This represents the value of a token backed by real industry.)
6. Metaverse Community
Future transactions can be completed in games. This is a metaverse that combines social, community, strategy, and real-time transactions and is also a platform that can truly connect online trading systems.