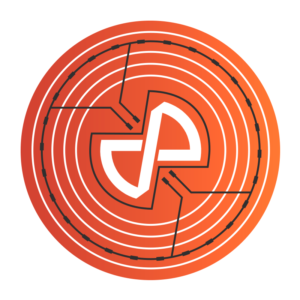 Robotina
Robotina - Internet Of Things, Artificial Intelligence & Blockchain empowering energy consumers. ** UPDATE: ICO has raised 10M USD in main ICO, No info on listing dates yet...
ICO Details
Starting date
March 21st, 2018
Ending date
April 30th, 2018
Token Sale Hard Cap
$ 28500000
Token Sale Soft Cap
$ 10,000,000
Presale Start Date
February 21st, 2018
Presale End Date
March 21st, 2018
Token Type
Ethereum, ERC20
Token Distribution
70% – ICO supporters
10% – Team members and advisors
7% – Marketing and promotion
5% – Angel investors
3% – Bounty fund
3% – Market and product development
2% – Escrow
Initial Token Price
$ 0.05
Participation Restrictions
USA (only accredited investors can participate)
Features
For the first time in the history, opportunity, technology, as well as legal and social conditions are favorable and ready for the Robotina Platform to step onto the stage. Internet of Things, Blockchain Technology (enabling smart contracts) and Artificial intelligence bring great benefits to users and investors. Connected to the Robotina Platform, an enabling Universe, empowered people will save the electricity by using smart grids in order to save and earn money and reduce the pollution of our planet.
The Robotina Platform will be a vertical, high-tech all-inclusive enabling solution, consisting of connected Internet of Things (IoT) elements (things, processes, data, people) and the Power Platform (PP). It will use Smart Rules, Artificial Intelligence and Blockchain technologies. It will be run in the cloud, available as a service. Robotina Platform and connected IoT will execute thousands of calculations per second. Each calculation will result in a small benefit and a small slice of revenue, which will accumulate every second. At the end of the day, this will become the driving force of the business.
Robotina is an ICO with a working product (HEMS = Home Energy Management Systems) and already 1 million connected points worldwide. Robotina has already partnered with companies like Microsoft, Hitachi, Panasonic, and others. It's a project that is miles ahead of other ICO competition in the same field of expertise.
Core Team Tomaz Pavlica
Marketing Manager, MBA Ivan Morano
CTO Igor Maric
Smart Contracts Davor Senjanovic
R&D
Advisory Team Irena Linasi Rogač Diego De Fecondo Prof. Dr. Matjaž Gams Dr. Jerneja Gross Dr. Mario Žganec Prof. Dr. Massimo La Scala Dr. Damir Ismailovič Dr. Gerhard Kleineidam Prof. Dr. Aleš Kobal