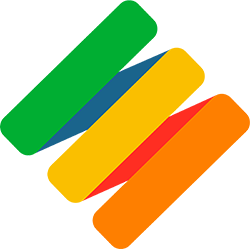 Rubiix
Hot
Rubiix is a positive-engagement ecosystem, and a social community for brands and consumers. Consumers provide anonymous access to their personal financial data and earn rewards when it's used in digital media campaigns.
ICO Details
Starting date
January 6th, 2019
Ending date
January 28th, 2019
Presale Start Date
November 1st, 2018
Presale End Date
December 21st, 2018
Initial Token Price
1 token = 0.38 USD
Participation Restrictions
No USA.
Features
Brands get unprecedented access to the "holy-grail." Anonymous blockchain-verified consumer financial data can be used to target their advertising.
Consumers get rewarded for their data. Rubiix Distributes ad revenue back to the community of data-providing consumers via proprietary Brand-Consumer Smart Contracts that deliver advertising revenue back data-providing consumers.
Rubiix provides a brand-consumer ecosystem with no data brokers and a clean digital media supply chain. The Rubiix Protocol enables data sharing, distributes rewards among the community, and creates a positive engagement environment with Brands.
Core Team


Oren Berdichevsky
Co-Founder & CEO


Michael Lachar
Co-Founder & CPO


Tomer Avni
CTO & Blockchain Architect


Anton Pavlov
Blockchain Team Leader


Miki Berdichevsky
Blockchain & Data Engineer


Eli Shulga
Android Developer


Alan Genos
iOS Developer


Roy Eyal
Frontend Developer


Karina Chocron
Visual Designer


Estefania Pessoa
Marketing Manager
Advisory Team Joe Ontman
Founder, AcuityAds Jon Batiste
Musician, Investor & Innovator Greg Tavalsky
Vice President, IBM Digital