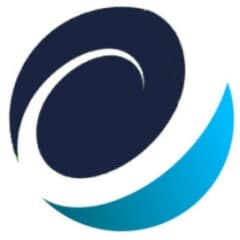 Savix
Hot
Savix is the DeFi answer to traditional savings accounts and redefines passive income:
- The first predictable self-staking protocol
- Gas-free staking rewards directly to your wallet
- Combinable with other DeFi projects
- Unique audited code published on GitHub
- 85% APY
Savix combines daily predefined interest rates with DeFi investments for multiple income streams
1 token = 3 streams of passive income.
ICO Details
Starting date
March 8th, 2021
Ending date
March 29th, 2021
Token Sale Hard Cap
ETH 1166 ETH (Total of all ICO rounds)
Token Sale Soft Cap
ETH 250
Presale Start Date
March 8th, 2021
Presale End Date
March 29th, 2021
Token Type
Ethereum ERC20
Token Distribution
>
Initial Token Price
32-40 USD
Participation Restrictions
Features
Savix is both a
1) DeFi staking product
and
2) a Defi ecosystem using SVX tokens as collateral.
1) Savix offers a unique staking mechanic embeded into the ERC20 protocol.
Staking rewards go directly to a holders wallet free of gas / fees.
Its is very easy to use, simply HOLD and EARN.
2) SVX holders can use their token in third party smart contracts for lending, yield farming, or any other application in addition to earning rewards from the built in staking system.
Savix' main objective is to let investors profit as much as possible from new opportunities created by decentralized finance with as less barriers as possible. Staking works automated while keeping full flexibility of token usage.
Unique Advantages For Investors:
- Ready-to-run Product: Real time staking starts shortly after end of sale
- Very scarce supply of 100,000 tokens
- Long term "hype potential": several additional developments ready to be
implemented; flexible use as collateral enables profiting from new DeFi hypes
arising
- Great growth potential due to broad target group: Ordinary DeFi users including
beginners, not technically experienced only
Staking Rewards:
With Savix users don't have to do anything to receive their staking returns. It is completely automatic.
Staking rewards are highest directly after trading started.
This is designed to set some buying and holding incentives kick-starting the ecosystem by rewarding early investors with daily interest rates of more than 2% within the first days after the staking starts. If you start with an investment of 100 Savix (SVX) you acquire before the staking mechanism is activated (directly after trading has begun), you can expect rewards according to the table as follows: