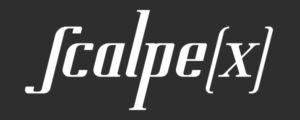 Scalpex
Cryptocurrency Exchange with the unique solutions.
ICO Details
Token Sale Hard Cap
$ 20000000
Token Sale Soft Cap
$ 500000
Presale Start Date
August 27th, 2020
Presale End Date
September 26th, 2020
Token Distribution
Total: 50 000 000 tokens Available for sale: 25 000 000
Initial Token Price
1 token = $1
Features
Scalpex is a cryptocurrency exchange with unique features. For example, automated configurable trading robots, which able to trade 24/7. Besides that, Scalpex allow to trade linear margin contracts with low fees and tight spread.
Scalpex Token is a native token for Scalpex ecosystem. With SXE you are able to get early access to the new features and make your trading commissions lower. Also, Scalpex exchange provide repurchasing mechanism - we will buy Token from order book on the 50% of all trading fees and then burn.