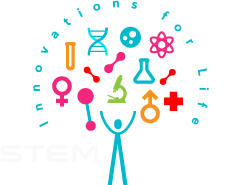 Stem Cell Innovations (SCIA)
Presale
Whitelist
Stem Cell Innovations is changing the face of health care by expanding access to stem cell research, development, and treatments around the world using blockchain technology.
ICO Details
Starting date
November 21st, 2018
Ending date
January 17th, 2019
Token Sale Hard Cap
$ 36,000,000
Token Sale Soft Cap
$ 3,000,000
Presale Start Date
September 17th, 2018
Presale End Date
October 29th, 2018
Initial Token Price
$0.15
Accepts
BTC, ETH, LTC, FIAT
Features
SCI is devoted to the international research, development, and implementation of stem cell therapy. They are also expanding our network with professionals, labs, clinics, hospitals, and nonprofit organizations. The ultimate goal at SCI is to connect people who need treatment with the right dedicated solutions and professionals for their unique needs. Such connections should be convenient and at your fingertips, just as so many other services are in modern society. SCI imagines a world where each and every person, no matter where they come from, will be able to connect with a Stem Cel Specialist instantly through our Stem Cell Innovations application (SCI Application), and in the same connection be able to decide when and how much confidential information to share with professionals.
Core Team Moe Galal
Chief Executive Officer / Founder Ben Barel
Chief Operations Officer / Co-Founder Ali Alrashidi
Chief Technology Officer / Co-Founder Matt Galal
Chief of Staff / Co-Founder Kobi Barel
Operations Engineer / Co-Founder John Glavinovich, M.D.
Medical Director Philip Glukhovsky, D.C.
Health Informatics Manager Roger Williams
VP of Marketing Candice Kouchache
Business Development Ahmed Elsantawi
VP of International Human Resources Everlecia Taylor
Creative Writer

Advisory Team Roger Shortz, M.D.
board certified neurosurgeon Greg Maddex, D.O
esteemed advisor to the team at SCI Pantea Nakieen, M.D.
healthcare services professional Shahab Sajadi
owner of Woodland Hills Rx Pharmacy