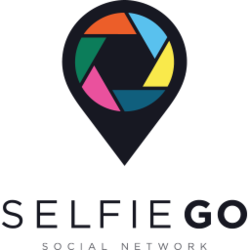 SelfieGO
Hot
AR Social Network with cryptocurrency environment, finding friends in a few steps.
ICO Details
Starting date
October 9th, 2018
Ending date
November 8th, 2018
Token Distribution
Token Sale 50% Company Service Fund 35.5% Slow emission for internal Auction 10.5% Advisors 3% Bounty marketing 1%
Initial Token Price
1 SGO = $1
Participation Restrictions
USA, China Singapore, Canada
Features
An engaging competition for the best Selfie of the week. The more likes your Selfie gets, the higher your place on the Selfie Tower. Accept a task, gather up your friends, take Selfies and earn Gold!
Augmented Reality and Geolocation combined, create a whole new world of communication. Finding friends has never been easier!
A unique internal advertising network, a marketplace and a token transfer system, give small and medium-sized businesses new and convenient ways to promote and earn on their product.
Advisory Team Romanas Ramanauskas Romanas Ramanauskas Jens Kroeger Caterina Ferrara Jillian Godsil Bogdan Fiedur Morten Christensen Krzysztof Wozniak