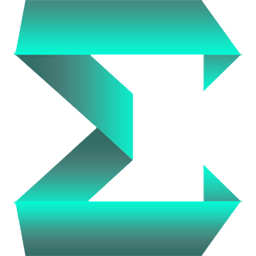 SENNO
**UPDATE - ICO has concluded with Senno reaching the SC. No Ann on listings yet. ** Senno is the blockchain's first sentiment analysis platform with an open API for third-party apps.
ICO Details
Starting date
July 7th, 2018
Ending date
August 7th, 2018
Token Sale Hard Cap
$ 25 Million
Token Sale Soft Cap
$ 2 Million
Presale Start Date
March 31st, 2018
Presale End Date
April 30th, 2018
Token Distribution
Presale Information:
Start: March 31st
Registration Link: https://senno.io/#ico
Payment Method: NEO, BTC, ALT Coins, Visa, MasterCard, Wire Transfer.
Pre-sale Cap: $4 Million
Minimum Buy: $500
Token Price: 1.92 SENNO per cent

Token Economics:
Ticker: SENNO
Total Supply: 10 Billion Tokens
Hard Cap: 4 Billion Tokens ~ $25 Million
Soft Cap: 5 Million Tokens ~ $2 Million
The unsold tokens will be burned

Token Allocation:
Crowdsale 40%
Reward tokens held by SENNO's smart contracts 30%
Company's shareholders 15%
Advisors and business partners 10%
Company's employees 5%
Initial Token Price
1.92 SENNO per cent
Participation Restrictions
If you are a citizen or a resident of a country where it is illegal or restricted to offer, distribute, purchase, sell or retain tokens, including but not limited to, China, U.S, Japan and Korea, then you an ineligible to participate in the SENNO token sale.
Accepts
BTC, NEO, ETH, Altcoins and wire
Features
Senno will revolutionize the way decision making is made in the business and private sector because it will enable companies and individuals to tap into and stay connected to the sentiment by getting real-time indications of the public opinion on a specific entity in any field.
How does the project create value to the ecosystem and differs from competing projects?
There are many benefits of tapping into public opinion in real time. These include being able to identify threats or opportunities and respond immediately, to monitor the impact of changes made to the marketing campaigns and products as well as the performance in a specific time frame and location.
Token Utility/Function:
The Senno ecosystem is based on an open-source cryptographic token named SENNO. SENNO is the underlying cryptocurrency that drives Senno's semantic analytic platform. SENNO is a NEP-5 token that makes it transferable and fungible. This consists of features that allow users to earn SENNO and use it to pay for services within the ecosystem. They can earn tokens by doing active work (e.g. plugin development), or passive work (e.g. sharing data from private channels).
Usage and Purpose:
Activity in Senno's ecosystem is performed primarily using SENNO tokens, making the token an integral part of the Senno platform and the driver of its economy, its uses include:
- Rewarding hardware contributors.
- Remuneration for software developers and providers of network resources.
- Payments to developers who provide sentiment tailored plugins that have been requested.
- Commissions for affiliates that send referrals.
- Fees for the subscription to Senno's crowd wisdom data and API usage.
Core Team Rudy Zakuto
Co-Founder and CTO Lennon Tam
COO for Asia and Pacific Carlos Mantilla Guevara
Blockchain Development Leader Kirill Lukianenko
.Net Developer Tatyana Arkhipova
.Net Developer Wes Zhang
Client Side Developer Charles C Fly
Server Side Developer

Advisory Team Ophir Gertner, Founder at Stox Marc Kenigsberg, Founder at Blocksmarter Michael Greenberg, Founder at Finance Magnates Vsevolod Pelipas, CEO at Solarlab Gary Bernstein, Founder ar Cotrader Alexander Volkov, Blockchain Advisor Alexander Chaly, CTO at Shakuro Van Yuen, Financial Advisor