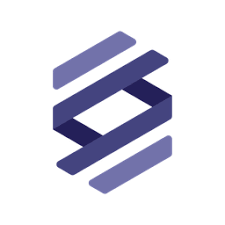 SGAT Technologies
Presale
SGAT is an IT consulting and development firm providing solutions based on blockchain technologies and smart-contracts.
ICO Details
Starting date
November 6th, 2018
Ending date
December 25th, 2018
Token Sale Hard Cap
€ 6,500,000.00
Token Sale Soft Cap
€ 1,500,000.00
Presale Start Date
July 6th, 2018
Presale End Date
October 7th, 2018
Token Type
Cryptonote, Cryptonight
Initial Token Price
1SGAT = 1€
Participation Restrictions
US, N. Korea, Iran
Features
SGAT solutions and services enable :
Decentralized storage of information (data/transactions), private and/or public, in an open and/or closed environment ;
Certification of these information: ensuring its inviolability and immutability;
Automation of interactions between parties while maintaining the private and confidential nature of business/contractual relationships;
Access to tailor-made solutions: from the development, implementation/integration and maintenance of private or public blockchains, as well as of architectures and consensus protocols meeting specific needs, in a private or restricted and modular environment, between one or more parties.. ;
SGAT is therefore an ecosystem that provides ergonomic, intuitive and scalable smart-contracts tools, integrated into blockchain technology, all equally accessible and usable through APIs.
The tools and services provided by SGAT are deported from the SGAT blockchain, but certified, by default, by the latter.
This is why SGAT infrastructure is composed of three distinct layers :
- SGAT ecosystem: accessible via a web application and allowing access to all the tools and services offered by SGAT.
- SGAT blockchain: built on the CryptoNote protocol, which ensures the private and anonymous nature of transactions. SGAT, its native cryptocurrency, is the very essence of SGAT tools and services.
- SGAT hyperledger: off-chain layer (deported from the blockchain) in support of our tools and applications (calculations, storage and certification).
It ensures the proper execution of SGAT smart-contracts as well as the storage and inviolability of data.
Lightpaper available here: https://www.sgat-technologies.com/frontend/pdf/LIGHT_PAPER_FR.pdf