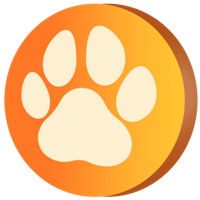 SHİBAPAW
SHİBPAW is a decentralized digital currency that offers near-instant settlement (<1 sec) and energy efficient transactions.
The total available SHİBPAW amount is fixed and by 2024 most of it will have been distributed making it a non to low inflationary currency.
ICO Details
Starting date
October 31st, 2022
Ending date
January 31st, 2023
Token Sale Hard Cap
$ 8641000
Token Sale Soft Cap
$ 1008000
Initial Token Price
0.0000057
Accepts
ETH, BTC, BNB, USDT
Features
🔰What is SHİBPAW?
Official token for ShibPaw, Acts as Governance includes great utilities in our apps. Besides purchasing power, $SHIBPAW token is required to level up on SHIBGAMING and lease NFTs on PAWNFT.
Earn $SHIBPAW by participating in PAWGAMİNG, trading on PAWNFT, and staking on PAWSTAKİNG.
Applications
🔰PawGaming
PawGaming will be the ultimate crypto gaming guild for the community and blockchain gamers alike. Borrow in-game assets from the guild for free and keep most of the earnings.
🔰PawStaking
PawStaking Staking rewards can be received for locking in SHİBPAW for 180 or 90 days. Every 24 hours 49% allocated for stakers is given out as a reward in propotion to their stake.
🔰PawBone
The PAWBONE has 200,000,000 coins and is designed to perfectly match the SHIBPAW token in terms of circulating supply. It will be earned every 20, 22 and 24 hours by mining on PAWGAMING.
🔇SHİBPAW Tokenomics
1000000000000T
Total $SHİBPAW Supply
50%
Burned on Launch
20%
Locked Liquidity
5% Tax
No Additional Tax
Per Transaction
🔇Official Links:
🚨Telegram: https://t.me/ShibPaw
🚨Website: https://www.shibapaw.com/