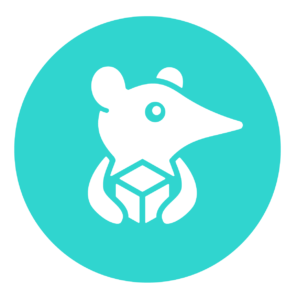 Shrew
Shrew is revolutionizing the multi-billion dollar loyalty reward points industry using blockchain and the SHREW cryptocurrency.
ICO Details
Starting date
May 17th, 2021
Ending date
July 17th, 2021
Token Sale Hard Cap
$ 1,000,000
Token Sale Soft Cap
$ 100,000
Presale Start Date
May 17th, 2021
Presale End Date
July 17th, 2021
Token Type
BEP20 - Binance Smart Chain (BSC)
Initial Token Price
$0.0005
Features
The loyalty rewards market is one of the most entrenched and least technologically advanced sectors within traditional commerce. The industry here is rife with inefficiency, ineffectiveness and oftentimes disregard for customer benefits at the expense of the companies offering rewards. Along with the growth prospects, vast internet adoption and the rise of blockchain and cryptocurrency technology, we see an enormous opportunity to capture a significant share of the market.
Our Mission: Shrew stands for SHopping REWards. Our mission is to revolutionize rewards points by building a community backed cryptocurrency and rewards platform that will offer a universal rewards token that is fungible, secure and easily accessible. One token to rule them all!
Our Vision: Create the world's largest loyalty rewards platform with a universal token that can be exchanged or used like any other currency. Democratize the reward points industry for all merchants and consumers.
APP:
The Shrew app will combine a number key features to give customers multiple benefits over traditional loyalty rewards program providers. The key features are:
Ubiquity – The app will be available on iOS, Android and as a webapp giving customers ease of access and convenience whether at home or on the go
E-Wallet – the app will provide customers with an e-wallet to deposit, transfer and store their fiat balances
Debit Card – a physical and virtual debit card which will make it easy to spend and earn SHREW without the need for other loyalty rewards or payment cards.
SHREW Token – The ability to view, transfer, exchange and spend your SHREW tokens
QR Code – a unique QR code for each customer so they can easily earn SHREW right from the app when spending at participating merchants
Payments – integration with ApplePay and GooglePay will make it easy to pay and earn SHREW without needing anything more than the Shrew app.
SHREW REWARDS PLATFORM:
The Shrew rewards platform will integrate a number of core components to deliver a seamless experience to both merchants and customers. The components of the platform are listed below:
Application – A Shrew application for iOS and Android which will allow customers to track, earn, spend and send SHREW right from their phone
Merchant portal – A portal for merchants to purchase and manage their Shrew loyalty rewards program
SHREW Token – the universal loyalty rewards token. Fungible and exchangeable into any fiat or other cryptocurrency via exchange listing
Partnerships – partnership with payment service providers (including card issuers Visa/Mastercard) to provide an e-wallet. E-wallet app and debit card to customers so they can easily earn SHREW without the need for many loyalty rewards cards
PAYMENT CARD:
One of the key components of the Shrew ecosystem is a physical and virtual Shrew debit card which will work with all POS systems and all online payment providers, giving Shrew customers the ability to easily earn, spend and trade SHREW.
We are close to partnering with major card issuers, including Visa and Mastercard to provide a seamless and simple payment experience to our customers.
SHREW TOKEN:
The SHREW token is the native token of the Shrew ecosystem and is the universal rewards token which offers the following benefits over traditional loyalty programs:
Secure – Powered by next-generation blockchain technology with a distributed ledger which ensures that consensus algorithms, and not corporations, enforce security
Fungible – A cryptocurrency is essentially just like a traditional currency in that it can be exchanged for other fiat and cryptocurrencies
Accessible  - Easily access the token balances and earn, spend and trade the SHREW coin on the application or your own crypto wallet
Seamless – One universal token replaces all of your various reward points and eliminated the plastic rewards points cards.