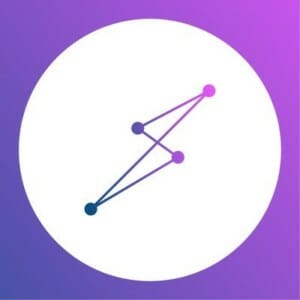 Sidera
Whitelist
Decentralized Wearable Devices
ICO Details
Starting date
September 1st, 2018
Ending date
October 15th, 2018
Token Sale Hard Cap
$ 15,000,000.00
Token Sale Soft Cap
$ 1,500,000.00
Token Distribution
72% for donors

15% Founders

6% Collaborators and Team

3% Advisors & Partnerships

4% Reserve

Initial Token Price
1 USD = 0.5 eQUOS
Participation Restrictions
China, USA
Accepts
BTC, ETH, LTC, Ethereum Classic, Bitcoin Cash, DASH
Features
Sidera makes possible for the first time to store securely on your wrist all your cryptopcurrencies. In a beautiful and smart way.
Bitcoin/ERC-20 wallet : Your funds are stored OFF-CHAIN on your wrist, with military grade multi-layered encryption.
Wrist-To-Wrist Proximity Transactions: This exclusive technology allows you to send or receive EQS, Bitcoin or any other ERC-20 token through wrist-to-wrist offline transactions.
NFC POS Payments: We build our SmartBit devices with NFC module allowing you to spend your funds globally in any shop.
Dozens of features: Mobile notifications, auto-detect transaction address, ghost mode, customize watchfaces, QR generator, price alerts, trading and much more!
Secure anti-theft system: Your funds are impossible to stolen, even if you loose BitSmart or the private key. We have you covered with multi-layer security.
Global, scalable, fully decentralized: BitSmart is the first hardware wallet that you can carry on your wrist. It is completely decentralized, fully secured by the Blockchain.
Core Team Camillo Piscitelli
Founder & Project envisioner Laura Ruggiero
Co-founder & CMO Heather Flannery
Lead Advisor - Healthcare and Life Sciences Leon Gerard Vandenberg
Lead Advisor: ESIM - Identity and Wallet Technologies Youssef El Habchi
Full-stack Developer & Infrastructure Shakil Ahmed
Full-stack Web & Blockchain Developer Matteo Totaro
Frontend Developer & SEO Erika Rosenstein
CIO - Chief Information Officer Pierpaolo Episcopo
Social Media Manager & Digital Strategist Gregorio Piscitelli
Graphic Designer Simone Trifiletti
ICO & Community Expert Lorenzo Giacomini
Marketing & Communication specialist Aurora Cancelliere
Production Artist Raymond Chen
Project Manager for China Mattia Nocco
Social Media Manager Guglielmo Capone
Business Manager Luigi Bellini
Social Media Manager Jillian Godsil
Business Development Officer & Lead Advisor Vilma Misiukoniene
Digital Economy & Public Affairs

Advisory Team Stefano Della Valle Sanem Avcil Khalid Cook Simon Cocking Leon Gerard Vandenberg Danny J. Christ Stefan Bergström Dave Metcalfe Mauro Andriotto Paul Li Tobias Ratschiller Savio Gomez Darrell Emmanuel Qusai Sharef James Collins Miikka Saloseutu