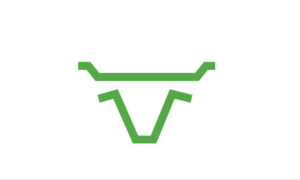 Silvano
Hot
As a hardware startup silvano.io will change the way beef production is done in Brazil and will reduce the environmental impact, protecting the rain forest and above all to be a profitable company for investors using cutting edge technology providing a solution for latent demand in an unexplored market.
ICO Details
Starting date
January 15th, 2022
Ending date
February 15th, 2022
Token Sale Hard Cap
$ 1200000
Token Sale Soft Cap
$ 150000
Presale Start Date
January 15th, 2022
Presale End Date
February 14th, 2022
Token Type
Binance Smart Chain
Initial Token Price
0.12 USD
Accepts
USD, USDT, ETH, BTC
Features
Silvano: What is it?
Silviano is an online management system for beef producers in Brazil. Thanks to its cutting-edge technology, it helps keep an eye on the cattle's weight. It can be useful to cattle farmers at every stage of the animals' lives.
What makes it special?
The Silvano product line (http://silvano.io/ico.html#benefits) focuses on improving farm productivity. This technology collects weight data, analyzes it, and provides suggestions for improvements to help farmers increase productivity and earnings. Silviano's solution is founded on empirical data suggesting the best time to sell cattle. It is not a meme/fake/scam coin!!!! We are developing the project to fulfill a real demand to a real problem in the beef supply chain in Brazil with a well defined business model.
It also offers a utility token – SVR (http://silvano.io/SilvanoWhitePaper.pdf). Token holders will receive 1% of the gross revenue from hardware and software according to the royalty financing contract.
Beef supply chain in Brazil is worth $135.40 Billions
More than 2.5 Millions farms only in Brazil.
SVR Token holders will receive recurring payment from the business operation!
High probability of mooning in the upcoming year!
Minimum investment $120 BTC,ETH or USDT
Max Supply 10.000.000
Burn Program!!
Buy your tokens now so you don't miss the possibility of 1000x
Featured on Yahoo Finance: https://yhoo.it/33Fofy1
Silvano Token will become available for trading on the P2PB2B exchange soon. Sounds interesting? Join the token sale on P2PB2B (https://p2pb2b.io/token-sale/374/?utm_source=pr_news&utm_medium=btcmanager) and participate in community! Also, don't forget to follow Silvano on social media:
? Website: silvano.io (http://silvano.io/ico.html)/ico.html
? Telegram: t.me/svr_token
? Twitter: twitter.com/silvano_io (https://twitter.com/silvano_io)