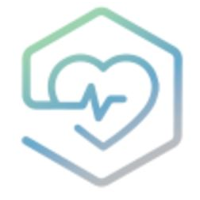 Simply Vital Health
Description
We are building the blockchain infrastructure to allow healthcare providers to safely share their patient data, reducing healthcare cost and medical malpractice globally.
Features
The healthcare industry struggles to share data due to concerns about privacy, security, and the costs of aligning different tech infrastructures. The result is a slow, inaccurate, and costly process which impacts people's lives.
Health Nexus is an open-source blockchain protocol that provides a more efficient, trustworthy and secure path for the data to travel. Whether its patients to providers, pharmaceuticals to researchers, or supply chain to consumers, Health Nexus opens up a whole marketplace for innovation in data transfer for the healthcare community.
Waitlist registration is open now.
Token Sale Hard Cap
$ 25,000,000
Token Sale Soft Cap
$ 500,000
Presale Start Date
February 22nd, 2018
Presale End Date
March 20th, 2018
Initial Token Price
1 token = 0.40 USD
Participation Restrictions
Specifically Designated Nationals (SDNs)