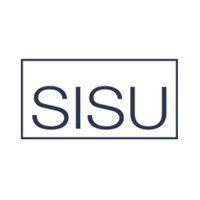 SISU
Hot
STO
Financial Well-Being for Individuals. Frictionless.
ICO Details
Token Sale Hard Cap
$ 3,000.000.00
Token Sale Soft Cap
$ TBD
Features
Sisu Holding, Inc. is the holding company of Sisu Capital, LLC, an ongoing and successful asset management firm in California. The Team intends to develop an automated financial planning and implementation solution to improve the financial well-being of Americans.
Sisu is planning a Security Token Offering. Our security tokens are intended to represent ownership in Sisu Holding, Inc. We believe that this will provide investors with the opportunity to invest in both an ongoing profitable business, as well as in a new innovative venture in retail finance.
Sisu tokens are expected to allow for the payment of dividends. If Sisu declares a dividend, The team anticipates that token holders will be notified per email, per our website, or per press release. At the time of the declaration, Sisu plans to set a record date, meaning all token holders on record on that date are entitled to the dividend payment. Token holders, their addresses, and their respective balances on record on that date are expected to be easily retrieved from Sisu's smart contract. The Sisu token is intended to contain a built in smart contract that allows token holders to vote on the allocation of proceeds raised in the ICO and on other issues important to the development of Sisu