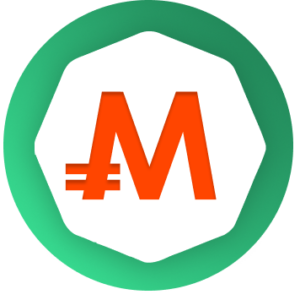 Smart Marketing Token
Smart Marketing Token will be taking care of promoting personal, corporate, NFT, and DeFi Tokens created on Student Coin Terminal. With a team of marketing experts, SMT will help projects reach their goals.
ICO Details
Starting date
August 2nd, 2021
Ending date
October 31st, 2021
Token Sale Hard Cap
$ 2000000
Token Sale Soft Cap
$ 1000000
Token Distribution
Total Supply: 10 000 000
55% - ICO Sale
5% - Airdrop
10% - Marketing
15% - Development
15% - Team and Advisory Board
Accepts
BTC, USD, USDC, USDT
Features
☑️ Fixed fee promotion
SMT will be providing promotional services for ICO, IDO, and IEO. All of the assistance will be billed based on the commission from the generated net profit. All ICOs Launchpads that will be listed on Student Coin Terminal will be promoted by SMT. That service will cost 3% of the total net profit raised in funding on STC Ecosystem.
️? SMT.services
One of the long-term goals is to build a platform on which you will be able to automatically purchase marketing services that will be done by our freelancers 24/7 in an exceptionally fast time. Buying traffic, creating high-performing banners, SM promotion? Whatever it is, SMT will take care of it!
? Voting
Every quarter Smart Marketing Token will give the community of SMT holders an opportunity for their voices to be heard. They will be able to choose and vote with their coins on the project that they want SMT to promote. The more SMT they hold, the stronger their voice will be. This element will have an impact on the SMT token price, the better the project that the community chooses, the higher the price will rise.
? Educational service
SMT will build an educational marketing platform available only for SMT Token holders. You'll be able to share your knowledge and find tips and tricks from marketing experts.
? Staking
At some point of the project, it is planned to introduce the buyback and staking program. SMT Token buybacks will be performed using part of the funds raised from B2B clients and will be distributed via SMT Token stakers.
?️‍?️ Transparency
Building long-term relations with users, investors, and clients of the project, the SMT team is fully transparent in its activities and operates under the regulations of the European Union.