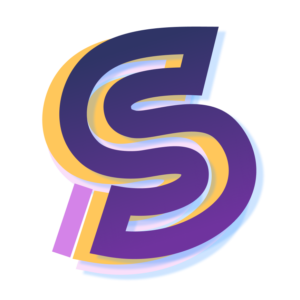 Smartlink
Smartlink is a decentralized escrow platform for Web 3.0 (powered by Tezos) that allows anyone to buy and sell anything securely using cryptocurrencies.
ICO Details
Starting date
May 5th, 2021
Ending date
June 30th, 2021
Token Sale Hard Cap
$ 3000000
Token Sale Soft Cap
$ 500000
Presale Start Date
April 29th, 2021
Presale End Date
May 5th, 2021
Token Distribution
Treasury: 39%
Public sale: 30%
Core Team: 11%
Private sale: 9%
Advisors: 4%
Ambassadors: 3%
Partnerships: 3%
Initial Token Price
1 SMAK = 0.01 USD
Participation Restrictions
Citizen of the US, China (Mainland),
AF, BA, ET, GY, IR, IQ, KP, LA, PK, LK, SY, TT, TN, UG, VU, YE, RU, TR, CY, MT, VG, KY, BM, GG, JE and IM
Accepts
BTC ETH XTZ EUR USD
Features
Smartlink introduces Trust-as-a-Service, providing a decentralized escrow payment system enabling anyone to buy, sell and swap anything online or in-person using various cryptocurrencies. Smartlink provides an ecosystem of services including an escrow tool for direct transactions and a marketplace for product and service listings. Smartlink is built on Tezos to offer scalability, low fees, and high-level security. Smartlink eliminates the need for trust for individuals and businesses alike, empowering them to experience Web3.0 functionalities in the real world using cryptocurrency. The project aims to make cryptocurrencies more than just an investment vehicle giving users the ability to transact securely on the platform without having to worry about the risk of losing money to online scams and fraud. SMAK is the native utility token that is used for Escrow fee exemption, Escrow rewards, SMAK Staking program, Users will need SMAK tokens to participate in critical platform decisions, such as adjusting staking and escrow reward APR, development proposals, and revenue strategy. SMAK tools include a decentralized escrow service for C2C, B2C, and B2B, a payment portal that leverages current and upcoming digital currencies for instant payment settlements, a smart payment milestone management service that functions as a part of Smartlink's escrow service, and a decentralized marketplace where products and services can be listed for retail customers and businesses.
Advisory Team


Adrien Hubert
Economic advisor



Jeremy Martin
Blockchain engineer & Tech lead



Konstantin Grouzdev
Strategic Advisor



Anastasia Duchesne
Smart Contract Engineer



Charles Augu
Ecosystem Backend Architect Jules Bertrand
Infrastructure Reliability



Joe Al-Khayat
Dispute Resolution Advisor