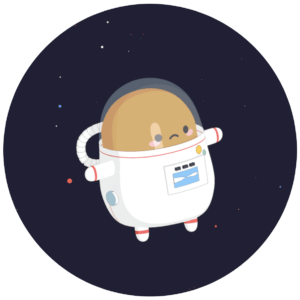 Social Rocket
Hot
Social Rocket combines blockchain technologies & social networks, allowing its users to earn crypto assets based on their social medias activities.
ICO Details
Starting date
October 11th, 2020
Ending date
October 20th, 2020
Token Sale Hard Cap
ETH 2500
Token Sale Soft Cap
ETH 2000
Token Distribution
Private sale: 1.67%
Team: 3%
Uniswap liquidity: 4.67%
Marketing: 10%
Public sale: 13.33%
Vault: 66.67%
Initial Token Price
1 token = 0.25 USD
Features
Social Rocket combines blockchain technologies & social networks (starting with Twitter) allowing its users to earn crypto assets based on their social medias activities, an unprecedented large-scale experience.
Concretely, with Social Rocket, your social networks activity will dynamically (and in real time) "mine" ROCKS (Social Rocket tokens) in a « Vault » thanks to our scalable Machine Learning based algorithm, which will be presented later in this document. Thus, each of your Tweets, new followers, likes, comments and much more will earn you ROCKS (Social Rocket tokens). These earned tokens will allow you to gain experience and levels on the platform, you will be able to access and manage all the parameters & statistics of your account evolution on your personalized dashboard. Gained experience, levels, badges and more will allow you to earn even more tokens daily thereafter. The more you invest on yourself, the more you'll earn incomes, in a in a fully gamified experience.
This long and exciting adventure begins with Twitter, but please be aware that the addition of Youtube and Instagram platforms are already planned ?
Super easy to setup, let's jump right into it!
Social Rocket is really easy for anyone to set up. Simply connect your wallet in one click, link your Twitter account by logging in and start earning $ROCKS , YES It's that simple!
Start earning $ROCKS (Social Rocket token) instantly.
With Social Rocket, as mentioned above, you will quickly start earning your first tokens. Indeed, each day the Social Rocket's scalable algorithm will generate tokens for you based on your overall Twitter activity (engagement index, tweets, retweets, evolution of the number of followers over time, followers quality factor, likes, comments…). This means that the more your Twitter influence & community engagement will be consequent, the more you will generate $ROCKS and therefore value. And don't worry, as you may have heard by now, it's not always the size that matters most! Even a small Twitter account can generate a significant amount of tokens with great consistency and a well engaged community!
Invest in yourself.
Spending your $ROCKS on the platform will allow you to transform it into experience by making you upgrade your levels. Upgrading your Social Rocket account's level will directly impact your growth index and generate even more tokens daily. In other words, the more you invest in yourself, the more you'll generate profit!
Affiliation & Twitter Farming Pools
An affiliate system will allow Social Rocket users to join forces in order to generate even more tokens together. Users will collect a small portion of the tokens generated by their affiliates, increasing their income. At the same time, being part of a Twitter Farming Pool will offer more stable incomes through redistribution of the tokens generated by the Pool to all its users, on a weighted basis. Awesome, right? So let's take a digital break, you are still being paid anyway!
Social Rocket in five key point
1. An unprecedented large-scale innovative project with no current competitors
2. An actually useful token application
3. A solid token valuation over time
4. Big & realistic ambitions
5. A Passionate team with 10+ years of experience in tech & projects management
Social Rocket platform
Each Social Rocket user will be able to connect to his personal space through a personalized dashboard and thus access all of the features & information constituting the overall experience on the platform. This dashboard will allow the user to visualize and interact with all the information relating to his profile, like his personal data, wallet, statistics, current level, production velocity, Twitter Pools and much more…
The Social Rocket platform offers a totally gamified experience that could almost be compared to the way role-playing games work. Your social networks are your battleground, and your experience is collected in ROCKS (Social Rocket token). You can then spend your ROCKS to gain levels, new skills and much more (more on this soon).