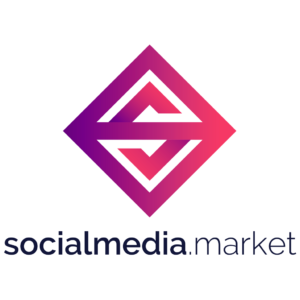 SocialMedia.Market
UPDATE: ICO sale raised 13946.59 ETH and is currently listed on YoBit.
ICO Details
Starting date
February 9th, 2018
Ending date
March 16th, 2018
Token Sale Hard Cap
ETH 16,000
Token Distribution
ICO: 80%, Platform Core Functionality: 15%, Advisory Board & Bounty: 5%.
Initial Token Price
1 ETH = 800 SMT
Participation Restrictions
USA
Features
SocialMedia.Market is a decentralized marketplace connecting social media bloggers and advertisers. Solving major influencer marketing problems it will create new opportunities for content monetization, community engagement, and audience exposure. New ecosystem, driven by blockchain technology and social media token, will simplify marketing interaction between business and influencers.
SocialMedia.Market targets one of the fastest-growing markets, Influencer Marketing. Analytical reports show an increase in almost all metrics related to Influencer Marketing. Growing exponentially, by recent estimates this market will turn into a $5–10 billion industry by the end of 2020. Research shows, that 92% of consumers are more likely to trust a brand that advertises using Influencer Marketing. Moreover, it is more cost-effective than paid advertising and leads to more credible brand recommendations. For these reasons, Influencer Marketing has arguably become the most effective long-term marketing strategy.
Advisory Team Alex Yastremskiy, General counsel at Bitfury Group Ltd Chafik Abdellaoui, Entrepreneur, the founder ACBMC, Bizzant, and XEDYAS IT HYBRID SOLUTIONS Peter Zhalov, Former VP Marketing & Advertising at Wargaming.net, eSports and blockchain enthusiast Slavik Nenaydokh, Head of M&A Emerging Markets, Exigen Capital Principal, Delphi Software International