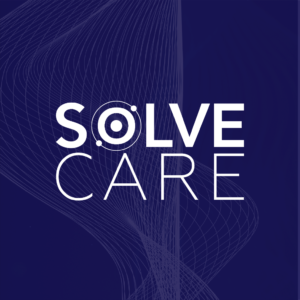 Solve.Care
Hot
Solve.Care is a healthcare based blockchain platform, which aims to reduce the enormous global clinical and IT system costs of the current healthcare system on an international level. ** UPDATE: Crowdsale raised 20M USD, they are listed on Gate.io!
ICO Details
Starting date
March 31st, 2018
Ending date
April 30th, 2018
Token Sale Hard Cap
$ 20000000
Presale Start Date
January 15th, 2018
Presale End Date
March 9th, 2018
Token Distribution
35% Tokens offered (Sales and Pre-Sales)
20% Community
18% Reserved for Team
15% Growth and Acquisition
9% Long term foundation budget
3% Token Sale expenses
Initial Token Price
0.10 USD
Participation Restrictions
US entities are only allowed if they are accredited investors
Features
Solve.Care platform utilizes blockchain technology to reduce the enormous global clinical and IT system costs associated with our current healthcare system. This revolutionary platform, along with its vast components, is available to all parties involved and creates far-reaching and timeless benefits.
The Solve.Care platform consists of Care.Wallet, Care.Card, Care.Coin, and Care.Protocol, designed to offer an innovate approach to administer benefits and keep all parties in sync away from a centralized record keeper.
Care.Wallet is a personal healthcare wallet that will help providers and patients communicate and manage care delivery. Users are able to find, schedule and pay doctors using tokens issued by insurance/employer/care-networks.
Care.Cards is a platform residing in the Care.Wallet, equivalent to apps in an app store. They have access to all the platform constructs and will be designed as a tool of intelligent automation.
Care.Coin is a payment currency designed to reduce cost of healthcare administration and reduce fraud, waste, and abuse. It will enable a proof of service model, which is a score of events in the blockchain that establish evidence of service delivery. This evidence can be determined based on schedule, consent, diagnosis, prescription, or other metrics.
Care.Protocol is the underlying fabric of the platform handling all communication and synchronization between entities, wallets, cards, coins, and client systems.
Advisory Team The Honorable James Moran Karen L. Bowling Dr. David Randall, Ph.D.