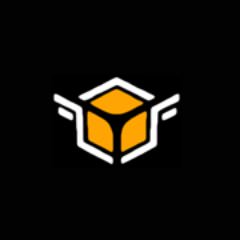 Spectre
Update: Listed on BiBox. For more info: https://medium.com/teamspectreai/spectre-ai-to-list-on-bibox-exchange-8129957292f0
ICO Details
Starting date
November 17th, 2017
Ending date
December 10th, 2017
Token Symbol
SPEC-U (Utility token) / SPEC-D (Dividend token)
Token Distribution
50%: Token Sale, 5%: Bounties, 15%: Management, 20%: Option Pool and Reserve, 10%: Legal & Advisory
Initial Token Price
1 SPEC = 0.15 USD (0.00050 ETH)
Participation Restrictions
USA
Features
SPECTRE (short for Speculative Tokenized Trading Exchange) is the world's first brokerless, financial trading platform with an embedded, decentralised liquidity pool. Today, the financial trading industry is mired with conflict of interest and fraud. Brokers have been long known to manipulate prices and even refuse withdrawals, thereby destroying retail trader balances and finances, over time. This contributes to a shocking 70-90%+ industry loss ratio, meaning that more than 7/10 traders lose money in the longer run. At unregulated 'bucket shop' brokerages, the loss-ratios are even higher as they simply refuse to allow traders to withdraw profits.
Owing to the advent of blockchain technology, it is now possible to disrupt the existing, outdated model of financial trading. SPECTRE is a generation leap forward in trading technology achieving the following:
▶ Decentralisation and tokenization of the broker, meaning it is owned by the masses.
▶ A perpetually growing, tokenized liquidity pool, of which the masses are entitled to an automatic, smart-contract governed dividend pay-out stream.
▶ Fees are not generated on client losses but instead on volumes (wins or losses) in SPECTRE, thereby moving away from the traditional conflict-of-interest model.
▶ No deposits required by the trader, meaning that transactions happen from on or offsite crypto-wallets and SPECTRE at no point has access to the trader's funds. Withdrawals are processed instantly as well with all transaction outcomes being provably fair and governed by Ethereum blockchain based smart contracts.
▶ No salesmen or account managers luring clients to over-trade or trading on behalf of
the client.