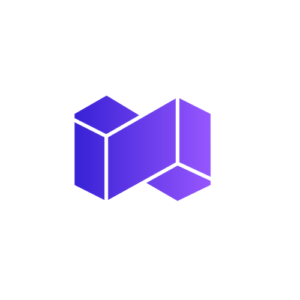 SPYRIT | The Essence of Blockchain
SPYRIT is a Team of doxxed Devs who plan on creating the Spyrit Realm.
ICO Details
Starting date
November 1st, 2021
Ending date
November 30th, 2021
Token Sale Hard Cap
$ 1000000
Token Sale Soft Cap
$ 500000
Initial Token Price
0.008
Features
What is SPYRIT? The Essence of Blockchain.
A deflationary token built on the Polygon (Matic) network with a reoccurring tax back protocol that rewards all of its holders and recycles the Spyrit Coin ecosystem to continuously provide liquidity.
A "everown" community-driven DeFi project, which is a better way to prove that, SPYRIT will live on.
NFT Collection with Game development. NFT marketplace to Mint, Buy, and Sell. DEX with multi-chain capabilities, and a multi-network bridge.
Doxxed Developers and DessertFinance Audit + KYC (on the way)
Tokenomics -
Supply: 5,000,000,000
Automatic Liquidity: 5%
Transaction Tax: 10%
Dividends: 5%
Private ICO, Presale, and Public Launch.
We proudly support Mental Health Awareness and will be doing multiple donations to Support those in need!
Up coming developments
-NFT Market place
SPYRIT will develop and launch its own market place where the main currency used will be SPYRIT COINS. Upload your NFTs for a cheaper rate on a state of the arts NFT marketplace.
-NFT Collection
SPYRIT loves the NFT market and will be releasing multiple NFT collections staging from common to rare!
-NFT Generator
Generate as many NFTs as you like for the price of a small SPYRITCOIN fee
-NFT Gaming
Our specialty NFT gaming coming to life. Play, Win, Earn!
-Mini games
(chess, 8 ball pool and many more)
Battle for SPYRIT Coins. Wager your tokens and climb up the ranking boards! Free play or wager some Spyrit tokens to compete against others.
-SPYRIT DX Swap
A Swap built and ready to perform all tasks including Transferring Fiat to Crypto Via Transak
-Token Bridge
Bridge your tokens to any network on the SPYRIT bridge
- Live streaming / Content platform
Livestream your gaming experiences and upload all your favourite clips to the Content platform. Donate Crypto currency's to content creators, Monetize and earn crypto currency's.
-SPYRIT Gaming Launchpd
Launchpad for Gaming IDO's.
Need funding to develop your game? List on our Gaming IDO and get the support needed to raise funds. Only safe and legitimate projects may be listed.
-SPYRIT
ENDLESS Development