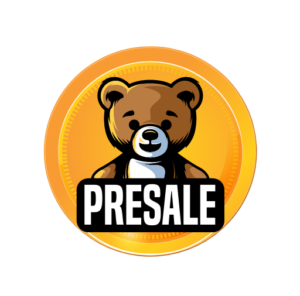 Stone Temple Binance
Stone Temple Binance is the DeFi platform that you can own, with dual-token emissions and BUSD dividends to ownership token stakers; income-producing dApps include OTC, Lootcrate, slot machine, and more!
ICO Details
Starting date
October 4th, 2021
Ending date
October 7th, 2021
Token Sale Hard Cap
$ 1500000
Token Symbol
STB and PLUSH
Token Distribution
https://app.gitbook.com/@polywantsacracker/s/stone-temple-binance/presale/presale-token-distribution
Destination
STB
PLUSH
BUSD Presale
22,500
300,000
Polygon Network swappers
22,500
300,000
Creators
20,000
0
Infrastructure
15,000
0
Liquidity
2,500
100,000
Partnerships
2,500
100,000
Initial Token Price
112.5 STB + 1500 PLUSH = $75--
Features
? Stone Temple Binance will be the only user-owned DeFi platform and yield farm on the Binance Smart Chain! All farms and pools emit two tokens!
?Ownership token (STB) stakers receive BUSD dividends:
-75% of deposit fees
-50% of other platform revenue
?Yield token (PLUSH) price support receives:
-25% of deposit fees
-50% of other platform revenue!
? Stone Temple Binance will be BSC release of Sugandese Tokens' highly successful system on Polygon Network.
?Profit-generating Contracts:
-On-chain over-the-counter (OTC) trading engine
-Loot Box contract: Pay for three chances to win coins or rare NFTs!
-NFT sales: Your chance to own a piece of a company that sells NFTs
-NFT staking: Staking pools for NFTs, NFT sales to generate revenue
-Gambling: Slot Machine preliminary audit received
-Poker in early development
? The Stone Temple Binance presale accepts BUSD! Participants in the BUSD presale will also receive 1/3 of the public tokens for our next release on Fantom blockchain! That means you get FOUR tokens for contributing BUSD: ownership and yield tokens on two blockchains!
Core Team


Kurt Cobain
Game theoretician


Wojak
Lead Engineer