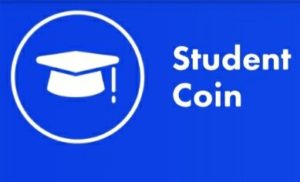 Student Coin
Hot
Student Coin is the first platform that allows users to easily design, create, and manage personal, corporate, NFT, and DeFi tokens.
ICO Details
Starting date
February 1st, 2021
Ending date
April 30th, 2021
Initial Token Price
0.0177
Participation Restrictions
No
Features
STUDENT COIN aims to change the future of the crypto influenced digital economy and it is the first platform that allows users to easily design, create and manage personal, NFT and DEFI tokens.
STUDENT COIN ON THE BLOCKCHAIN
With crypto on the brink of going fully mainstream, Student coin has built its own propriety platform to easily create and develop personal, NFT, corporate, start-up and financial tokens.
BUILT FOR STUDENTS & SUPPORTED BY STUDENTS
With similarities to Facebook when they started at the beginning of their journey, STUDENT COIN connects students and organisations from well over 500 of the world's best Universities.
THE FULLY INTEGRATED PLATFORM & EXCHANGE
To allow the very best in token building for every person, investor, corporation and project, Student Coin has created its very own ecosystem based on ETHEREUM and its very own tokens exchange, developer terminal and mobile app.
A TOOL FOR EVERYONE TO USE
With crypto going mainstream, STC aims to change the world with personal, DEFI and NFT tokens for everyone. STUDENT COIN allows you to build and manage tokens as easily as a social media profile today.