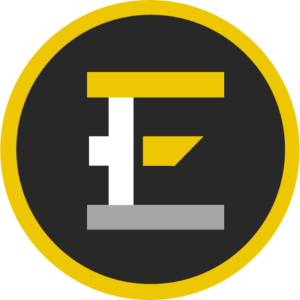 The Essential Coin
We aim to build a true ecosystem with many exciting features planned in a phased manner.
ICO Details
Starting date
December 5th, 2021
Ending date
December 12th, 2021
Token Sale Hard Cap
$ 600000
Token Sale Soft Cap
$ 480000
Token Type
BEP20 on Binance Smart Chain
Token Distribution
Total Supply: 1,000,000,000,000,000 ( 1 Quadrillion )
Tokens Deployed at Pinksale Launchpad: 64.32%
= 643,200,000,000,000 (643 T)

Tokens Offered at Presale: 400,000,000,000,000 (400 T)
Tokens Added In LP: 235,200,000,000,000 (235.2 T)
Initial Token Price
1 ESC = 0.0000000015 USD
Features
A community-driven token with an evolving reflection system that has a focus on continuous, sustainable and steady growth. Our main objective is to offer as much value and utility to our community members as possible.
Our initial goal at launch was to provide passive and continuous income to our holders, but that's only the first step towards the future. We aim to build a true ecosystem with many exciting features planned in a phased manner. Our roadmap includes a governance system that will enable you to have a say in the project's decisions, a staking platform, farming tools to earn more income, an NFT Marketplace where you can mint, trade and showcase your NFTs, and a swap platform, all of which will be centrally connected to the ESC token. We also plan to have a set of unique physical NFTs which our members can buy and trade on our platform. We aim to put our tokens to real life use to keep generating new revenue streams for the holders!
Our contract is designed in a way that a single transaction cannot exceed a certain percentage of circulating supply; no big buys and sells in a single instance.
The Essential Coin will be a blockchain metaverse, which will have the ESC token as its native currency. ESC will launch on the Binance Smart Chain but ultimately will have its own blockchain. The ESC Metaverse thus comprises various components a BEP20 token, a unique set of NFTs, Merchandise, and a Marketplace where members can trade their NFTs to earn BNB, farming, staking and much more.
Core Team Harshal
Strategist & Developer Oliver
Team Promoter Shawn
Media Manager Tony
Project Manager Umair
Founder & Developer Terry
Spokesperson Sarah
Sarah Chris
Graphics Manager Alexander
Marketing & Promotions Manager Sarah
Graphic Design & Marketing Manager