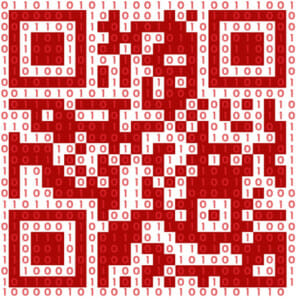 The Rouge Project
**UPDATE- ICO has been concluded, tokens are being released until Dec 31st. No announcements on listing yet. ** The Rouge protocol frees coupons from middle-men by reducing costs and eliminating fraud and grey-market trading, instead of creating non-falsifiable, non-repudiable unique usage coupons.
ICO Details
Starting date
June 4th, 2018
Ending date
July 8th, 2018
Token Sale Hard Cap
$ 28M
Token Sale Soft Cap
ETH 1k
Presale Start Date
May 28th, 2018
Presale End Date
June 3rd, 2018
Token Type
ERC20 token, open source smart contract
Token Distribution
Main sale : 500,000,000 TGE distribition
All RGE will be issued during the TGE
Unsold tokens will be transferred to the reserve pool Y+2 if the TGE distribution doesn't reach 500 million.


Initial Token Price
$0.076 (USD)
Participation Restrictions
US, China
Features
The Rouge Project is building an open-source protocol to reduce costs, friction and the need for trusted middlemen to produce non-falsifiable, non-repudiable and unique usage coupons. The growth of the digital coupon market is phenomenal, and this market is a perfect use case for the smart contract paradigm.
Rouge coupons are the future of digital marketing: trackable, verifiable, monetizable by customers or publishers, secure and frictionless. The Rouge platform will foster an ecosystem of decentralized applications (ÐApps) opening new possibilities for coupons.
How does the project create value to the ecosystem and differs from competing projects?
Value proposition
The Rouge Project will tackle problems that customers, merchants, and publishers (advertisers) face in couponing. For customers, the Rouge platform will eliminate the woes of expired or unacceptable coupons, as well as enable an exchange of coupons not desired by the user, providing value. For merchants, the risk of fraud (through illicitly made or double-redeemed coupons) is slashed, and the cost of issuing coupons is reduced. Merchants also benefit from the high costs of the clearinghouse (matching/checking redemption) being eliminated, bettering company bottom line. For publishers, monetization of campaigns and coupon advertisements with no middlemen is achieved, fostering higher and more transparent/fair revenue.
Differentiators
The Rouge solution incentivizes users to collect coupons via enabling users to monetize coupons on a secondary market. The end result of the increased valuation of coupons is the core differentiator of The Rouge Project from anything else in the industry. Publishers (advertisers) and Issuers (businesses) will save cost on initial spend and achieve more fair compensation (more fair and transparent payment, and lower cost of issuance, respectively) via the Rouge platform, which is a first-of-kind solution specific to the tokenomics.
Advisory Team Bob Seeman Mark Atwood Min Jang Padraig Walsh