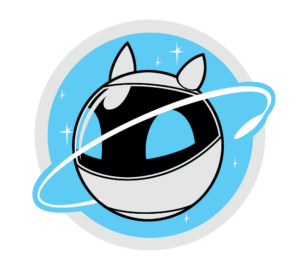 The Winkyverse
Hot
The First Global Educational Games Metaverse
Updates
05/12/2021
9,723,924€ raised in less than 24 hours!
 WE ARE SOLD OUT!
19,723,924€ collected on the whole ICO!
—
ICO Details
Starting date
October 25th, 2021
Ending date
December 5th, 2021
Token Sale Hard Cap
$ 20000000
Token Sale Soft Cap
$ 1600000
Token Type
ERC-20 and BEP-20
Token Distribution
In the 30 days following the end of the ICO, right before listing.
Initial Token Price
1 token = 0.01$
Participation Restrictions
KYC validated before the end of the ICO.
Accepts
€, $, BTC, ETH, USDC, USDT, BUSD, BNB
Features
The French start-up Mainbot is launching The First Global Educational Games Metaverse - The Winkyverse - to teach new technologies to children and their families. The Winkyverse will rely on blockchain technology and will have its own cryptocurrency: The Winkies.
The project has already won over big names in the Blockchain ecosystem such as Sébastien Borget, co-founder of The Sandbox, Nicolas Gilot, co-founder of Ultra, Mickael Canu, co-founder of Ternoa and Kyle Chassé, CEO of Paid network and Master Ventures.
Mainbot has recently unveiled a first collection of 12,111 NFTs: The Winkybots. It will be possible to use them as avatars in The Winkyverse and some of them can be 3D printed.
Until then mainly known for its educational robot Winky (which already sold thousands of units across Europe), Mainbot is moving up a gear with the development of a state-of-the-art Metaverse combining blockchain, NFTs, augmented reality and artificial intelligence.