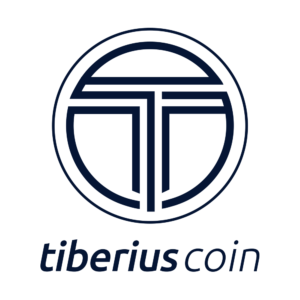 Tiberius Coin
Hot
Whitelist
Tiberius coin allows you to benefit from the multi-trillion tech industry by securely investing in precious metals.
ICO Details
Starting date
October 1st, 2018
Ending date
October 21st, 2018
Token Sale Hard Cap
$ 35,000,000.00
Token Sale Soft Cap
$ 20,000,000.00
Initial Token Price
1 token = 0.70 USD
Participation Restrictions
Citizens or residents (tax or otherwise) of the People's Republic of China ("PRC"), or other PRC Persons are not entitled to purchase T-Coins. Green Card Holders of the United States of America ("USA") or citizens or residents (tax or otherwise) of the USA, Singapore, or South Korea are neither entitled to purchase T-Coins as well as persons that are affected by sanctions issued by the USA, such as sanctions related to Belarus, Burundi, Central African Republic, Cuba, Democratic Republic of Congo, Iran, Irak, Lebanon, Libya, North Korea, Somalia, Sudan, South Sudan, Syria, Ukraine/Russia, Venezuela, Yemen, and Zimbabwe.
Accepts
EUR CHF JPY BTC ETH XRP BCH physical gold
Features
Tiberius coin is an asset-backed token that allows to directly participate in our portfolio of precious metals that are used in industries such as IoT, Transportation, Space, Robotics and AI. This is the most liquid digital asset ever issued, that grows in value over time and allows to eliminate middleman and uncertainties of the cryptocurrency market.
Core Team Christoph Eibl
Chief Executive Officer Philip R. Zimmermann
Chief Scientist and Security Officer Rafael Torreblanca
Chief Marketing Officer Giuseppe Rapallo
Chief Operating Officer Nicholas Cutler
Chief Technical Officer Simon Rahme
Head Of Development Darian Pizem
Chief Digital Officer Thomas Gustinis
Chief B.Development Officer Abbe Barnes
Digital Marketing Growth Officer Nicholas Mcdowell
Developer George J. Garzouzie
Developer
Advisory Team