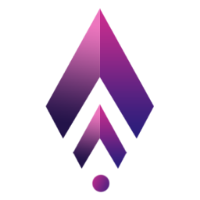 Tip Blockchain
Hot
**UPDATE - ICO has ended, tokens will be released in mid- Sept. No listing announcements yet.** Short usernames as smart addresses, search and find other users by usernames, cryptocurrency point of sale system for businesses - all built on the 1st indexed and fully searchable blockchain.
ICO Details
Starting date
July 13th, 2018
Ending date
August 17th, 2018
Token Sale Hard Cap
ETH 46450
Presale Start Date
June 1st, 2018
Presale End Date
June 15th, 2018
Token Type
ERC20, Ethereum
Token Distribution
60% - Token Sale /
8% - Current & Future Bounties /
10% - Team (Lockup for up to 2 years) /
5% - Advisor (Lockup up period 6 months - 2 years) /
17% - Company Reserve (Lockup for 2 years +)
Initial Token Price
1 TIP = 0.0001 ETH
Participation Restrictions
Citizens of U.S., Canada, China, North Korea, Iran, Sudan, Syria will not be allowed to participate.
Features
Tip is a Third Generation Blockchain that connects users over peer to peer networks, and merchants with payment solutions, making it easier than ever to transact using cryptocurrency. Information on the network is indexed and searchable so users and businesses can find information by searching using our wallet and point of sale apps. Arbitrary data attached to transactions and accounts can be used for various purposes, including identifying info, memos for payments, receipt confirmation and more.
Cryptocurrency users today have to deal with hashed addresses, QR codes and other contraptions. This creates friction and makes cryptocurrencies seem foreign to the average user. With Tip Blockchain, users and businesses can register usernames which can then be searched and discovered by other users. They will then be able to transact in fast, easy and user-friendly ways.
Decentralized mobile wallet - featuring encrypted peer to peer messaging, user-friendly usernames as addresses, search and find other users by usernames. Once users discover each other and content on the network, they will be able to freely chat with them over peer-to-peer connections. Transactions can be sent over the wallet interface or directly from a chat.
Decentralized cryptocurrency point of sale system (POS) for businesses - friendly usernames and transaction metadata give us the power to deliver customized solutions businesses need to make accepting payments in cryptocurrency easy. It will include traditional POS features like transaction/order management, customer management, sales reporting and analytics.
Core Team Walter Pareja
Head of Information Security Carolyn Jiang
Community Manager Supul Amarookan
Product Manager Hassan Qureshi
Head of UX Design Victor Guedes
Full Stack Developer Yeonsuk Kim
UX/UI Design Intern

Advisory Team Jasper Hellman Benoît Morelli Carl Nunez David Sabo Mitchell VerVoort Jared Polites Matthew Burgoyne Joon S. Lee