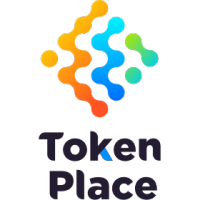 Tokenplace
Tokenplace is an online trading platform that aggregates liquidity from leading cryptocurrency exchanges to provide traders with a single interface where they can find the best prices for every coin on the market.
ICO Details
Starting date
May 13th, 2021
Ending date
May 13th, 2021
Token Sale Hard Cap
$ 1525000
Token Distribution
Three rounds of TOK distribution to investors will take place: Seed, Private, and Public.

25,000,000 tokens, or 10% of the total, will be distributed in the Seed round, sold at $0.0150. These will vest at 10% TGE, with the remainder over a 6-month period.

The Private round will distribute 37,500,000, or 15% of the total supply, at $0.0225, with 10% TGE and the rest over 5 months.

57,500,000 Tokens will be distributed in the Public round, making up 23% of the total, sold at $0.0300 with 10% TGE and a 4-month vesting period for the remainder.
Initial Token Price
0.03 USD
Participation Restrictions
Not be domiciled in the USA or any UN-sanctioned countries.
Features
Tokenplace is a next-generation trading platform that provides a high-level overview into the diverse landscape of digital assets. By connecting all their exchange accounts to the Tokenplace terminal, traders can get the best prices on the market by taking advantage of unique order-splitting algorithms to optimize and conceal their trades. The order-splitting "Smart Post" algorithm will empower individual traders with powerful features normally only available to "Big Money" institutions. The ultimate goal is a seamless, single-KYC Tokenplace account that allows users to trade simultaneously on multiple exchanges for the best available prices.