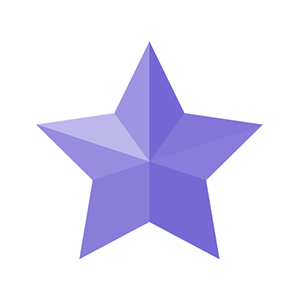 TokenStars TEAM
**UPDATE - This ICO raised 4.7M USD. Was listed on Yobit, waiting for info on new listings.** The first celebrity management platform on the blockchain, connecting stars, fans, and advertisers
ICO Details
Starting date
December 20th, 2017
Ending date
March 28th, 2018
Token Sale Hard Cap
$ 15000000
Token Sale Soft Cap
$ 1000000
Token Type
ERC20. Ethereum
Token Distribution
For every 60 tokens sold, 20 additional tokens will be created and retained for the team, partners and advisors, and 20 additional tokens will be created and retained for the network growth.
Initial Token Price
0.0001 BTC
Participation Restrictions
TEAM tokens are not being offered or distributed to, as well as cannot be resold or otherwise alienated by their holders to, citizens of, natural and legal persons, having their habitual residence, location or their seat of incorporation (i) in the United States of America (including its states and the District of Columbia), Puerto Rico, Virgin Islands of the United States, any other possessions of the United States of America, or (ii) in the country or territory where transactions with digital tokens are prohibited or in any manner restricted by applicable laws or regulations.
Features
TokenStars is the first celebrity management platform on the blockchain, providing advanced tools and incentives for deeper interaction between stars, fans and advertisers. Having successfully started with the ​​ACE ​token sale for tennis ($4.9M+ raised as of the sale end date; ACE is listed on OKEx, a top-10 digital asset trading platform), ​TokenStars has enhanced its team with top-notch experts and stars to launch the TEAM token: Lothar Matthäus, Gianluca Zambrotta, Valery Karpin (football), Tommy Haas, Robin Söderling, Cedric Pioline, Anastasia Myskina (tennis), Nikita Kucherov (hockey), Alexander Anter (poker) and Rico Torres (Hollywood) are among the famous celebrities supporting TokenStars.
Designed as a toolkit, the TokenStars platform consists of 12 integrated modules grouped in 4 layers by function:
1) crowdfunding, enabling prospective talents to raise funds;
2) infrastructure, providing the community with tools for key activities (scouting, voting, betting);
3) fan community, allowing celebrities to grow their social capital and offering fans higher involvement;
4) advertising, delivering smart and transparent data as well as engaged audiences to brands for more efficient promotion campaigns.
As a utility token, TEAM will be used in most of the interaction activities powered by the TokenStars platform, including repayment of agency commissions from advertisers and supported talents, providing incentives to fans and external agents for finding promising talents (scouts) and for promoting celebrities (promoters), making betting bids, participating in the voting polls, getting access to exclusive offers from celebrities, and so on.
TokenStars develops its platform on the blockchain to make it transparent and verifiable, create a powerful global community, ensure lower money transfer costs and faster transactions with no need in a third party, as well as to eliminate middlemen in and bring more transparency to the celebrity management industry.
The first module of the TokenStars platform was launched in December 2017, powering the Crypto Xmas Charity Auction to which many worldwide famous celebrities donated their personal items with signatures: https://tokenstars.com/charity. The company also signed the first PRO tennis player, arranged advertising projects with brands for two sportsmen, established partnerships with major sports media.
Based on a proven business model, TokenStars is lead by an experienced team with background at Groupon, Leo Burnett, Evernote, Rambler&Co and Mail.Ru Group. It is supported by blockchain advisors Tomoaki Sato (Starbase), Wulf Kaal (University of St. Thomas), Edgar Kampers (Qoin) and Nicolay Danilov (Decentralized Systems).
Core Team Aler Denisov
Smart-Contract Developer Timur Gavrilov
Head of Product Irina Shashkina
Marketing Director Michael Zak
COO, Head of Celebrities ICO Madina Hooke
Head of Sponsorships Mikhailius Derkach
Design Expert Nick Grigoriev
Head of Support

Advisory Team Lothar Matthäus, Ambassador Gianluca Zambrotta, Ambassador Valery Karpin, Ambassador Tommy Haas, Ambassador Nikita Kucherov, Ambassador Cedric Pioline, Ambassador Robin Söderling, Ambassador Rico Torres, Ambassador Maya Kurilova, Ambassador Alexander Anter, Ambassador Anastasia Myskina, Ambassador Edgar Kampers, Blockchain Advisor Tomoaki Sato, Blockchain Advisor Nicolay Danilov, Blockchain Advisor Wulf Kaal, Blockchain Advisor Ksenia Chabanenko, Marketing & PR Advisor Mattheus Antunes, Football Advisor Alexander Stratilatov, Brand Partnerships Advisor Eugeny Kuznetsov, User Acquisition & Retention Expert Elena Masolova, Investor Victor Shpakovsky, Investor Andrej Rusakov, Investor, Business Advisor Veronika Kudermetova, Player Ekaterina Makarova, Player