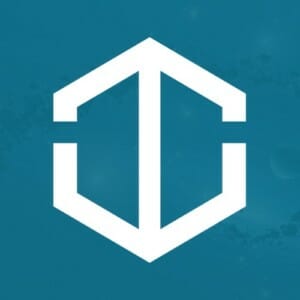 Tolar HashNET
Hot
Presale
Whitelist
Tolar is an open source, community governed crypto-currency featuring scalable, fast, secure, and fair transactions.
ICO Details
Starting date
September 15th, 2018
Ending date
September 20th, 2018
Token Sale Hard Cap
ETH 45,000
Presale Start Date
June 22nd, 2018
Presale End Date
August 31st, 2018
Token Distribution
Token Allocation:
· 35% Investors (21,0% private sale 5,25% pre-ICO and 8,75% Public ICO)

· 20% Founders

· 32% TOLAR Development Fond

· 8% Proof of Stake Network Start Nodes

· 2,5% Developers

· 2,5% Advisors


Initial Token Price
ETH per TOL ICO- 0.000183736 ETH per TOL
Participation Restrictions
China and USA are excluded
Features
HashNET is a scalable, fast, secure, and fair decentralized- beyond blockchain project, leveraging Distributed Ledger Technology (DLT) and consensus algorithm which keeps all positive characteristics of a blockchain technology while increasing throughput to more than 200,000 transactions per second.
This revolutionary algorithm features faster transaction time, masternodes and will have an open source, community governed crypto-currency — Tolar.
HashNET functionalities:
HashNET is scalable. Scalability is the biggest problem in the blockchain technology space. Projects like Bitcoin and Ethereum are simply not capable of transferring a large number of blockchian transactions in a short timeframe. HashNET, on the other hand, was built to support over 200,000 transactions per second, compared to Bitcoin, which can only manage 7 transactions per second. Also, even with a large increase in number of nodes, HashNET network will be able to process all transactions in a matter of seconds.
HashNET is fair, because no individual can manipulate the order of transactions. With HashNET, there is no way for the individual to affect the consensus order.
HashNET is fast, because it doesn't require miners to create a chain of blocks in order to record transactions. This process of creating a chain of blocks is very slow and it consumes a large amount of electricity. HashNET uses Proof-of-Stake algorithm combined with masternode to reach distributed consensus. The process of receiving and recording occurs as soon as transaction takes place, which allows the final confirmation to be ready instantly.
HashNET is 100% secure. HashNET can't be hacked due to the power of distributed algorithm, which is responsible for reaching consensus within the nodes. Also, combining Proof-of-Stake and masternode creates transparency, since the participants are compensated for correct voting.
Characteristics of HashNET include:
· Ability to grow
· Speed
· Completely decentralized
· Mobile compatible
· Transparency of fund allocation and voting process
· Anonymity
Core Team


Drazen Kapusta
Founder / Principal



Sasa Pekec
Board Member Srdan Maksimovic
IT Developer Kristijan Rebernisak
IT Developer



Mario A. Gigovic
Business Developer



Isidora Vazic
Community Manager

Advisory Team


Manuel Alonso Coto, PhD
Advisor



Valerio Opacic
Access and Security Services



Nicholas Ang
Advisor


Lingya Gong
Advisor Hsiung Yen-Hsiang
Advisor Min Wang
Advisor