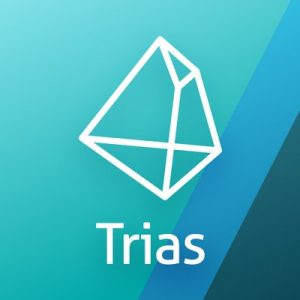 Trias
Hot
An all-platform-supported (Server, PC, Mobile, IoT, etc.) native-application-compatible smart contract execution platform, development framework and collaborating ecosystem.
ICO Details
Token Type
ERC-20 Etherium Blockchain
Token Distribution
Public Investor 6%

Seed Investor 8%*

Foundation 20%

Ecosystem 13%

Team 10%

Early Supporter 10%

Mining 30%

Marketing 3%
Initial Token Price
1 token = 3.61 USD
Features
Leviatom
The Executive
A decentralized global Trusted Computing Infrastructure to ensure the genuine execution of a piece of software.
Prometh
The Legislative
A decentralized traceable-software development and distribution framework to ensure correct compositions and constructions of a piece of software.
MagCarta
The Judiciary
A consensus-oriented programming paradigm and general-purpose smart contract ecosystem to orchestrate computing resource and software components and manage costs and benefits.
Advisory Team