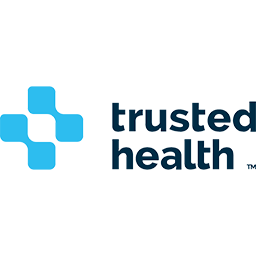 TrustedHealth
A decentralized ecosystem in specialized medicine engineered on the blockchain. **Update: TrustedHealth raised 1.2M USD in ICO sale, currently conducting KYC for token release, no updates on listing info but stay tuned!!
ICO Details
Starting date
March 27th, 2018
Ending date
April 27th, 2018
Token Sale Hard Cap
ETH 7500
Token Sale Soft Cap
ETH 1000
Presale Start Date
March 20th, 2018
Presale End Date
March 26th, 2018
Token Type
ERC20, Ethereum
Token Distribution
TDH token distribution
Crowdsale contributors: ​50% (Total 150M TDH tokens)
Team: ​30% (total 90M TDH tokens)
Company: 20% (Total 60M TDH tokens) (Bounty = 2% and it's part of the overall
company pool)

TrustedHealth funds allocation
Development: ​$3M (40%)
Marketing: ​$2.25M (30%)
Operations: ​$2.25M (30%)
Initial Token Price
1TDH = 0,00006ETH
Participation Restrictions
USA and China
Features
PROBLEMS WITH THE CURRENT STATE OF SPECIALIZED MEDICINE:
Despite huge amounts of money and resources spent in specialized medicine each year, the current system is broken. Here are some of the problems we have identified together with leading doctors, hospitals, and patient initiatives.
1. The right medical expertise is not in one place.
2. High misdiagnosis with around 20% of patients around the world with up to 45% relating to cancer.
3. There is a lack of collaboration and transfer of knowledge between medical practitioners globally.
4. Limited access to population health data
5. Inconsistent rules and permissions for accessing patient data
6. Varying data standards
7. Fraud and non-transparency ("Healthcare fraud is estimated to have cost around $US30 billion over the past 20 years in the United States alone")
SOLUTION IN TWO STEPS:
FIRST STEP:
Trustedoctor - Your direct link to world's leading doctor specialists - is the first TrustedHealth ecosystem partner. Trustedoctor gives patients a choice and a direct link to world's leading doctor specialists to match their specific needs with doctors' corresponding specialty and enables interactive consultation on a virtual platform, in the interest of time and travel. In just the fields of brain and lung cancer, we have already helped more than 200 patients from 25 countries, empowering them with access to the right specialists without worrying about the barriers of geography, time and finances.
SECOND STEP:
TrustedHealth is a patient and doctor-centric health ecosystem in specialized medicine engineered on the blockchain. Along with Trustedoctor, TrustedHealth is an ecosystem that goes beyond just patient care, using technology and community to find cures, share information, analyze illnesses and save lives.
With the implementation of blockchain technology and issuance of the Health Token (TDH), TrustedHealth will be able to build a holistic network of healthcare services in specialized medicine and focus on finding the best methodologies to deliver better health outcome for patients in life-threatening diseases from anywhere in the world.
WHY BLOCKCHAIN?
Benefit 1 - Better security of medical data.
Benefit 2 – Data storage customization thanks to blockchain overlay which allows for the easy adjustment of the storage to relevant national regulatory requirements. It also allows for ease of participation and the use of smart contracts to know where the data is stored and by whom.
Benefit 3 - Increased interoperability of patient data records between systems allowing for easy data sharing and common research.
Benefit 4 – Control of the data by patients and doctors.
Benefit 5 - Smart contracts will allow for rewarding of the data uploader and storage provider.
TOKEN GENERATION - CROWDSALE March 27th
TDH Token Info
Token name: TDH
Total tokens minted: 300M TDH
Soft cap: 1000ETH - REACHED
Hard cap: 7500ETH
Tokens on public offering: 150M TDH
Price of TDH token: 0.00006 ETH
Blockchain: Ethereum (ERC-20)
Currency Accepted: ETH
*Unsold tokens will be locked for two years and reserved for community growth.
TDH TOKEN
TDH token is a utility coin, an engagement reward coin and a subsidized payment method for transactions that take place in the TrustedHealth ecosystem. These tokens will grant access to the best specialized medical care in the world and they are the fuel that's driving the specialized medical ecosystem that they are building for your future.
General token utilities are the following:
● Subsidised payment currency
● Engagement reward coin
● Research coin
● Storage coin
● Access coin for providers
Advisory Team Lex Sokolin Yagub Rahimov Tomoaki Sato Dmitry Kaminsky Dr. Nicolas Courtois Prof. Karol Sikora Catherine Zverkova