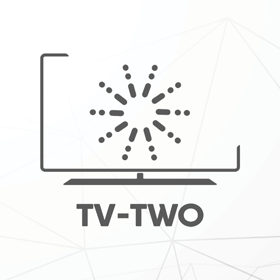 TV-TWO
**UPDATE - ICO has concluded and tokens will be released and possibly listed on AUG 24th** TV-TWO builds a Blockchain-based ecosystem for video entertainment on the big screen that allows consumers to earn crypto watching TV.
ICO Details
Starting date
May 24th, 2018
Ending date
July 24th, 2018
Token Sale Hard Cap
ETH 50000
Token Sale Soft Cap
ETH 2500
Presale Start Date
January 24th, 2018
Presale End Date
February 24th, 2018
Token Type
ERC20, Ethereum
Token Distribution
Token Distribution:

Available for Purchase: 75%

Team Members: 15% (vested over three years)

Supporters: 6%

Campaigns: 4%
Initial Token Price
10000 TTV = 1 ETH
Participation Restrictions
USA
Features
The current Television Ecosystem is waiting for an innovation. TV platforms around the world are powerful middlemen that increase prices for advertisers, lower payouts to content creators and drive up subscription costs for consumers.
To sustain their position and benefits, the few leading players hinder innovation in content delivery and advertising technology. Many consumers are rightfully frustrated with the state of broadcast television. They enjoy the lean-back nature of a fixed program schedule but expect more premium content personalized to their viewing patterns and interests.
At the same time, tech giants like Google, Facebook, Amazon, and Netflix are looking to build their walled garden around the television ecosystem, eager to acquire more centralized power through data and access to consumers. After all, television is still the largest advertising market with a yearly spend of USD 180bn.
TV-TWO brings the power back to the people through an Open Platform that brings transparency and fairness to the market.
This includes:
First, an application for Connected TVs that blends traditional television with a personalized video stream offering premium content at no subscription costs. The video stream can always be opened with just one click of a button.
Second, the Token for Television (TTV), an ERC20 token that administers the exchanged value between consumers, content providers, and advertisers. They propose a new ecosystem, where the trustless nature of the Ethereum blockchain makes it possible for market participants to interact directly without having to rely on middlemen. Consumers get to watch curated videos while receiving TTV for choosing to see sponsored messages from advertisers. Content creators are rewarded by users with TTV for their quality productions.
The Token for Television (TTV) will be offered to the community in an Initial Coin Offering. The Network Utility Expansion Mechanism is inherent to their model.
Since no additional coins will be issued after the ICO and each token has the reserved right to show ads to a fixed portion of the TV-TWO user base, each consumer that comes to the platform boosts the utility of the token.
Advisory Team David Ben Kay Oliver Laurence Philip Nunn John Patrick Mullin Tim Wegner Simon Cocking Arthur Zubkoff Tobias Schulz Kai Rieke Dan Biton Harold Kim