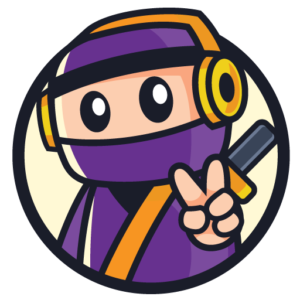 Ulti Arena Presale
Hot
Ulti Arena's the NFT marketplace for Game Asset with Proof-of-Gaming
ICO Details
Starting date
June 12th, 2021
Ending date
September 12th, 2021
Token Sale Hard Cap
$ 20000000
Token Distribution
59,370,000,000 ULTI's in ICO
37,000,000,000 ULTI's in IDO (PancakeSwap)
10,000,000,000 for Reserves
10,000,000,000 for Liquidity Fund
22,000,000,000 for Team (locked for 12 months, 3% vesting monthly)
22,000,000,000 for Development & Marketing
89,380,000,000 for Proof-of-Gaming / Community Mining
250,000,000 for AirDrop

Initial Token Price
$0.0001 to $0.0006 depending on stage
Participation Restrictions
No
Features
USE CASES
A possibility for Game Artists to showcase their work, provide them with the tools to kickstart their projects, enable sales through NFT Market space, find job offers from developers or producers and much more!
A way for Developers to discover artists/designers, collaborate and form future partnerships, gain interest for games or projects!
An option for Gamers to buy/sell NFT's, view portfolios of game assets/UI's/musics from their favourite games, join discussion boards, participate in tournaments and win prizes!
EARNING ULTI TOKENS
Users will have multiple ways to earn $ULTI
Through a whole new concept "Proof-Of-Gaming" which allows users to earn while playing games
Earn through community mining
Staking
Showcase assets, UI's, music, NFT's, prints and 2D/3D artworks
AFFILIATE PROGRAM
Affiliate Program will focus on high-traffic crypto websites and marketplaces to take part in the sale of NFT's on ULTI Arena.
SPECIAL TREATS FOR HOLDERS
30% of all transaction fees / total revenue from NFT Marketplace will be shared among $ULTI holders
By participating in the community discussion boards, events, competitions and tournaments you will earn ULTI tokens
Commission discount on each purchase and sale on our platform
Discounts on products and services when paying with ULTI tokens
TOKENOMICS
Total supply is 250 Billion tokens
Private sale and Pre-sale make up 18% of total supply which will be locked for the period of 2 months after the Public Sale date (Mid-September 2021)
Remainig supply will be released as public sale
For each sale there will be %10 transaction fee, 30% of which will be rewarded to all holders, %5 will go to developer team, %35 to platform development and %30 to marketing/artist onboarding
For more detailed information and token supply allocation table refer to our whitepaper
Ulti Arena Medium: https://ulti-arena.medium.com/3d-industry-market-report-part-1-4908bf15d061
ROADMAP
?Q2 2021: Testnet Launch, Smart Contracts, Wallet Integration, Token PreSale, Start of Development
?Q3 2021: IDO, Public Security Audit, Creation & Trade Features, Token Staking, Beta NFT Marketplace Lauch(invitational-only), Unity + Unreal Engine Plugins
?Q4 2021: Mainnet Launch, NFT Marketplace Release, Job Matching Marketplace, Discussion Board, Artist Storefront and Portfolio, Social Features, 2D/3D Collaboration Tool
?Q1 2022: Proof-Of-Gaming, Binance and Other Major Exchange Listings, Game Client + Analytics, eSports Tournaments, Community Moderation
?Q2 2022: Metaverse Integrations, Social Channels, Donations, Mobile Support, Collections
?Q3 2022: ULTI Metaverse Game Engine, Metaverse Onboarding of Game, Creators and Influencers, Growth of All ULTI Products
?Q4 2022: Coinbase Listing, ULTI Metaverse Engine v2.0, ULTI Metaverse Games made by Creators
THE SINGULARITY: Ulti Arena's goal is to become the centre point for all things gaming. Be part of revolution!