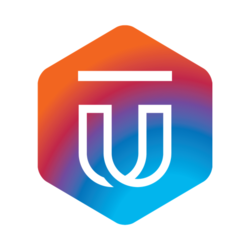 Ultrain
Hot
Whitelist
Decentralized engine for the Future
Updates
23/11/2018
Ultrain has raised $20M from Venture Capital
25/01/2019
Dear Ultrain community members,
We are excited to announce the launch of Ultrain's mainnet monitoring page! Click the following link to see the operational status of our permitted mainnet including mining profitability, real-time consensus visualization, and existing mainnet users: https://www.ultrain.io/miner-registration
ICO Details
Token Distribution
50% Mining

15% Core Team

10% Foundation /Ecology

10% Private Sale

10% Consultant & Community Building

5% Future Private / Public Sale

Initial Token Price
1 UGAS = $ 0.2 USD
Participation Restrictions
US / China
Features
Ultrain Technology Limited is the next generation public-blockchain technology venture that focuses on building a high performance decentralized blockchain platform through its programmable tech-infrastructure. Ultrain is committed to construct a responsible and sustainable commercial ecosystem that enables all industrial applications. With its groundbreaking innovations in cryptography and based upon a complete decentralized public network, Ultrain is able to provide multi-folds more advanced technical performance to fundamentally solve the performance and scalability issues comparing to other traditional public blockchain platforms.
Advisory Team Keyu Jin
Adviser Luyu Yang
Adviser