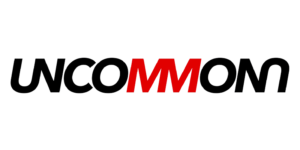 Uncommonn
Presale
Uncommonn will issue crypto-tokens for use in our platform. They'll be reward points that can be redeemed for more goods.
Updates
IEO launching September 10 2020 13:00 UTC
ICO Details
Starting date
September 10th, 2020
Ending date
September 20th, 2020
Token Sale Hard Cap
€ 300 000
Token Sale Soft Cap
€ 700 000
Presale Start Date
August 1st, 2020
Presale End Date
September 10th, 2020
Token Type
erc-20 Ethereum
Token Distribution
60% to website & tech production . The rest is distributed to salaries, marketing, and legal fees.
Initial Token Price
1 token = 0.117 USD
Participation Restrictions
No
Features
Uncommonn encourages sustainable practices like the resale of goods through its Provenance Program. This program is aimed at promoting sustainable practices by rewarding platform users in tokens for uploading provenance data on goods, and for reselling products. Users who take actions to improve the resale appeal of goods are rewarded with Tokens. For example, users will be rewarded for uploading the goods' ID (e.g. barcode, etc.) to the platform and also for recording provenance data such as photos, locations and events.