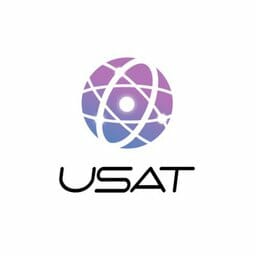 USAT
Hot
Description
USAT is an Australian organisation utilising blockchain technology to decentralise the intellectual property processes. Through their platform they fund, develop and commercialise intellectual property, supporting innovators and providing token holders with strong growth opportunities.
Features
The United Scientists Association of Technology platform is the first of its kind connecting inventors and innovators to funding through blockchain technology.
When a new technology is developed, they assist the inventor in patenting the innovative product and then purchase the rights to the IP and patents for an agreeable fee.
Once acquired, all patents and trade secrets are added to the USAT IP Repository where they are stored and made available for shared ownership.
A USAT Token is a token of shared ownership of all present and future patents stored in the USAT Inc. IP repository. A USAT Token holder is a part-owner of all of these patents.
USAT Tokens are used in all transactions between the United Scientists Association of Technology Inc. and third parties, including IP acquisitions from inventors and IP or product sales to non-government buyers.
As a non-profit organisation they have a vision to develop breakthrough, innovative products that have a positive impact on developing countries and ultimately the world.
Central to their organisation are humanitarian projects that implement our technologies to the communities and people that need them most.
Token Sale Hard Cap
$ 53,375,000
Token Sale Soft Cap
$ 2,834,000
Presale Start Date
June 15th, 2018
Presale End Date
August 15th, 2018
Token Distribution
67.00% for the product development, which includes the development of the USAT Inc. platform and IP repository, and purchase of patents; 7.69% for operations; 5.31% for marketing; 20.00% for cost of the support team to USAT Inc. platform (IT & ICO developers, legal, accounting, marketing and PR advisors).
Initial Token Price
1 USAT = 0.000094 ETH
Participation Restrictions
USA, Australia
Advisory Team
Dr. Jason Hung
Sydney Ifergan
Artūras Svirskis
Richard Lofgren
Maksym Dolzhenko
Jason Butcher
Timo Trippler
William Cartmell
Dr. Benedict de St. Amatus
Natasha Cain
Joey Smith