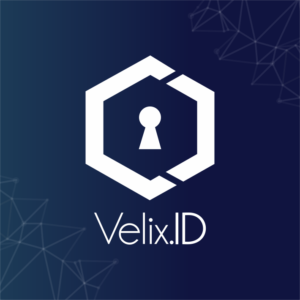 Velix.ID
A Global Platform for Frictionless Identity Verification **UPDATE - Velix.ID reached 2.5M USD in their crowd sale!!! Tokens are set to be released on May 29th. No official announced of listing info at this time.
ICO Details
Starting date
April 17th, 2018
Ending date
May 17th, 2018
Token Sale Hard Cap
$ 23.8M
Token Sale Soft Cap
$ 2.5M
Presale Start Date
March 15th, 2018
Presale End Date
April 17th, 2018
Token Distribution
Total VXD Token Amount: 100 Million tokens
Sale: 35 Million tokens
Team: 16 Million tokens
Future crowd sale: 15 Million tokens
Community: 4 Million tokens
Business Partners: 30 Million tokens


Purpose :
15 million reserved for a future crowd sale after 18 months.
15 million retained for future business partners onboarding and incentivizing Velix.ID Users.
Initial Token Price
1 VXD = 1 USD
Participation Restrictions
Singapore people can not participate
Accepts
BTC ETH DASH LTC ZEC
Features
Velix.ID is a platform to enable frictionless identity verification across the globe. Velix.ID is catering to a $200 Billion a year target market in the identity verification space.
As the contemporary methods of identity verification take too long to process, incur massive financial loss for both businesses & individuals, and often compromise the personal information of the user, Velix.ID is decentralizing the process using Smart Contracts, Zero Knowledge Proofs, and Stellar Consensus Protocol (SCP) to build an ecosystem that is universal, obscure, transparent, decentralized, time-efficient, and cost-efficient.
Velix.ID Ecosystem has its own native VXD utility tokens which will be used to transact identity verification between the stakeholders in the ecosystem.
Working in synergy with government & industry, Velix.ID plans to integrate its ecosystem across all major vertical like cryptocurrency trading, real-estate, Travel & Hospitality, Banking & Insurance, Employment, Commerce, Transport. The initial target markets are India & Australia with over 1.3 Billion identities, to be followed with operations launch in Asia-Pacific and UK.
Advisory Team Mohit Kalra Prof Simon Choi Manan Mehta Tony Simonovsky Simon Noonan Peter O'Neill Julian Smith Mickael Fourgeaud